Work progress in November
17. november 2017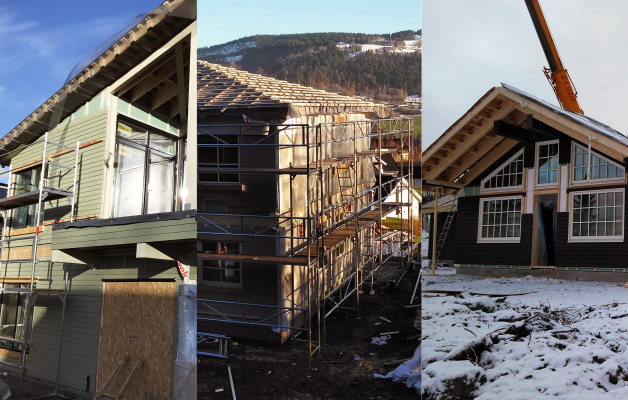 At the end of October was the beginning of assembly works for private house in Nordraaks vei, Oslo. Within 8 days the house was fully erected, despite heavy rain conditios on 2nd assembly day.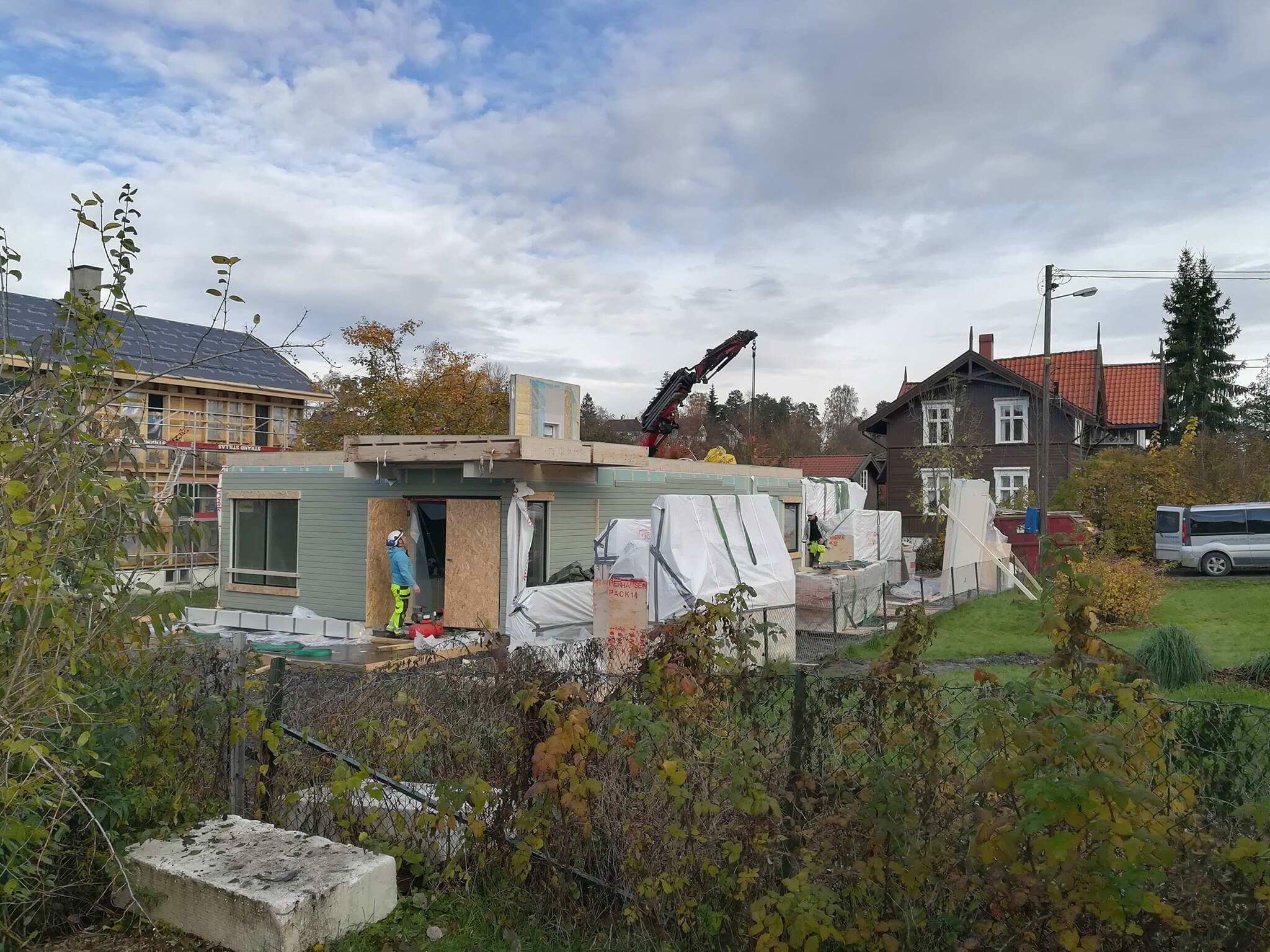 Now there are done roof finishing works and weatherboarding from the outside is about to be done as well soon.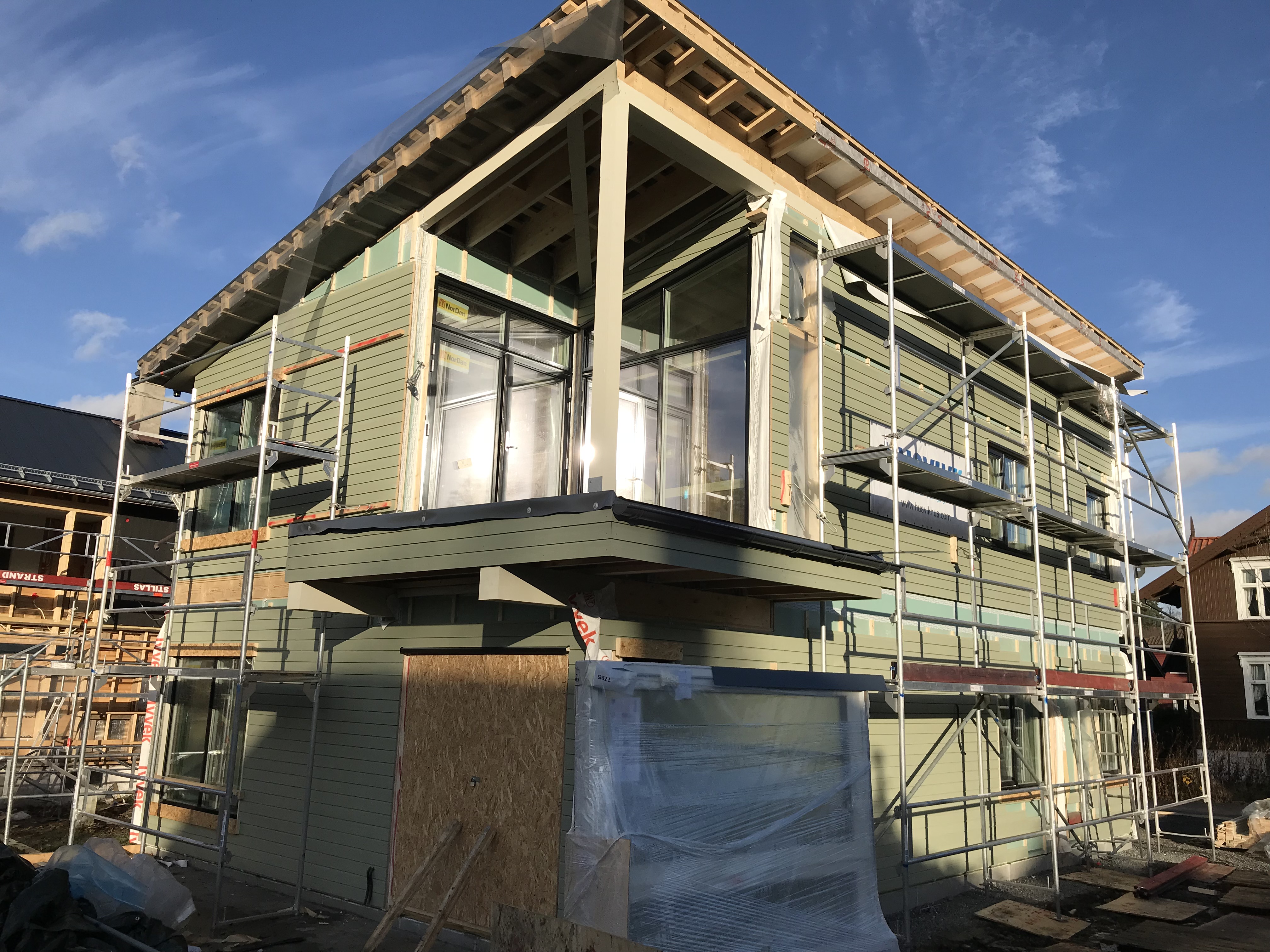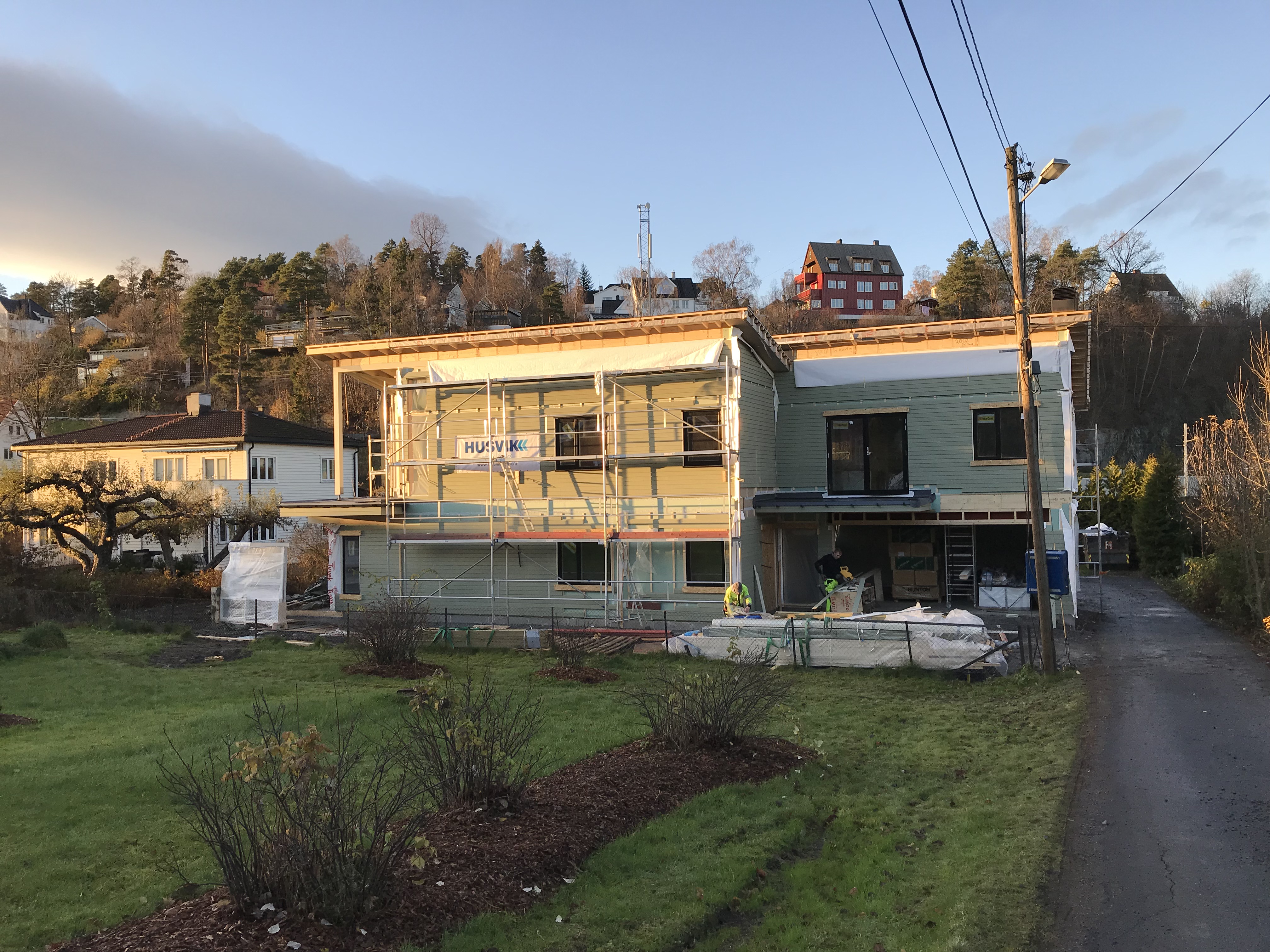 A week after the first house was started, erection of twin house in Brumunddal had begun. In total 860m2 were delivered. For roof constructions trusses were used, as that was more efficent solution this time.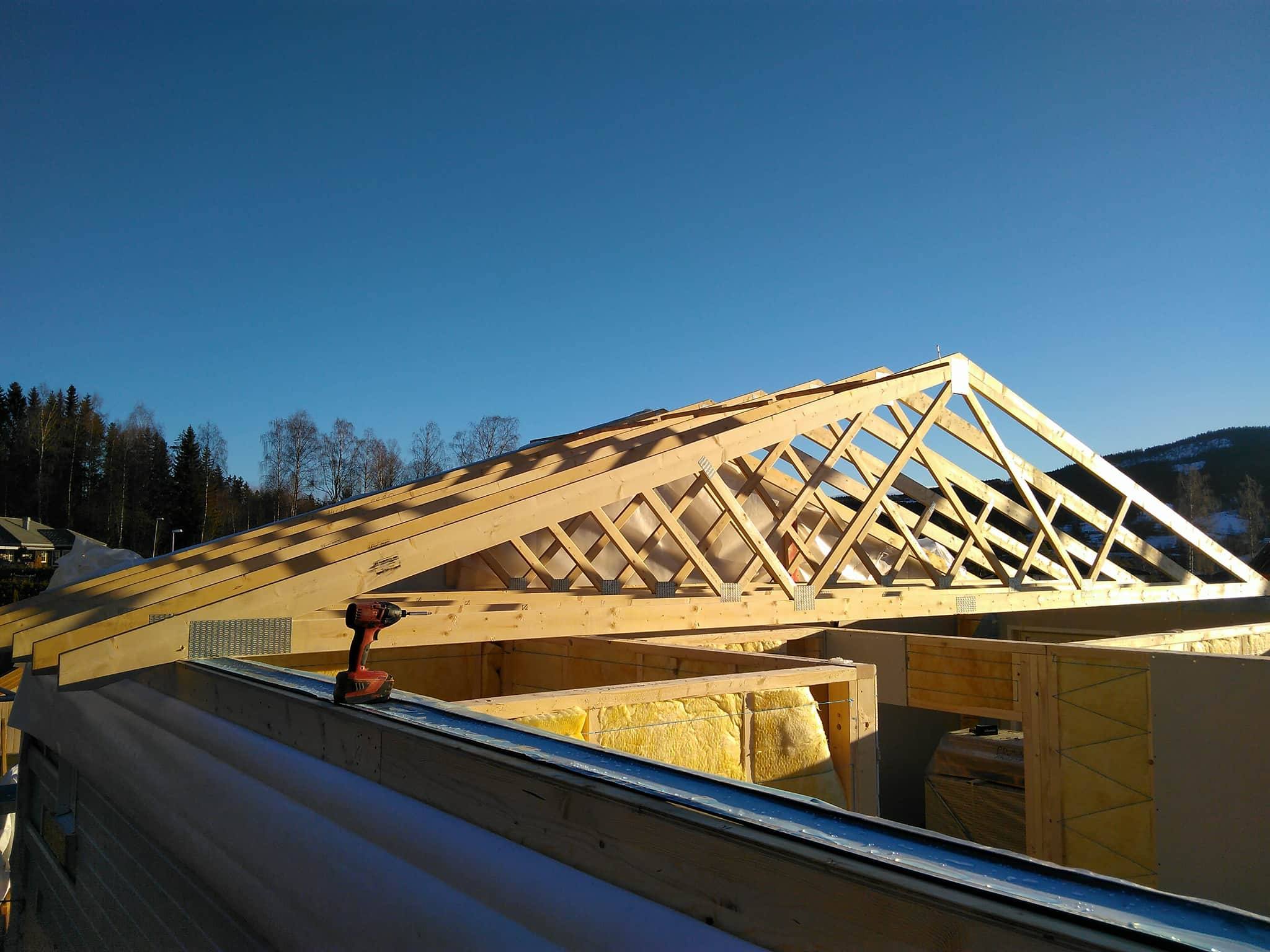 In under two weeks, the house elements were fully assembled including roof trusses. Now all the external finishings ar being installed at full speed.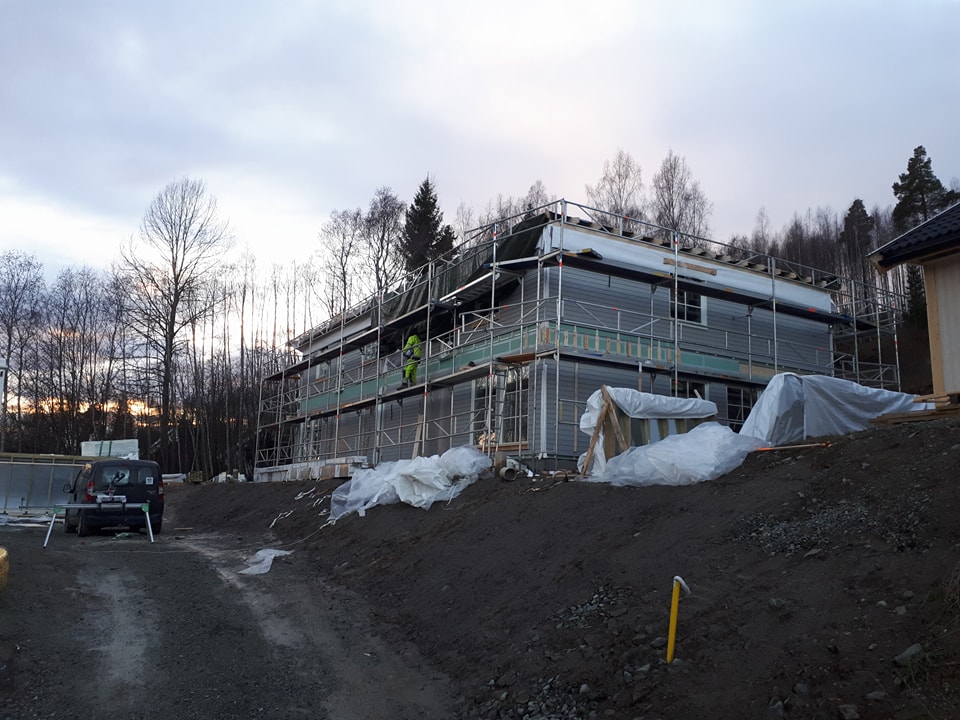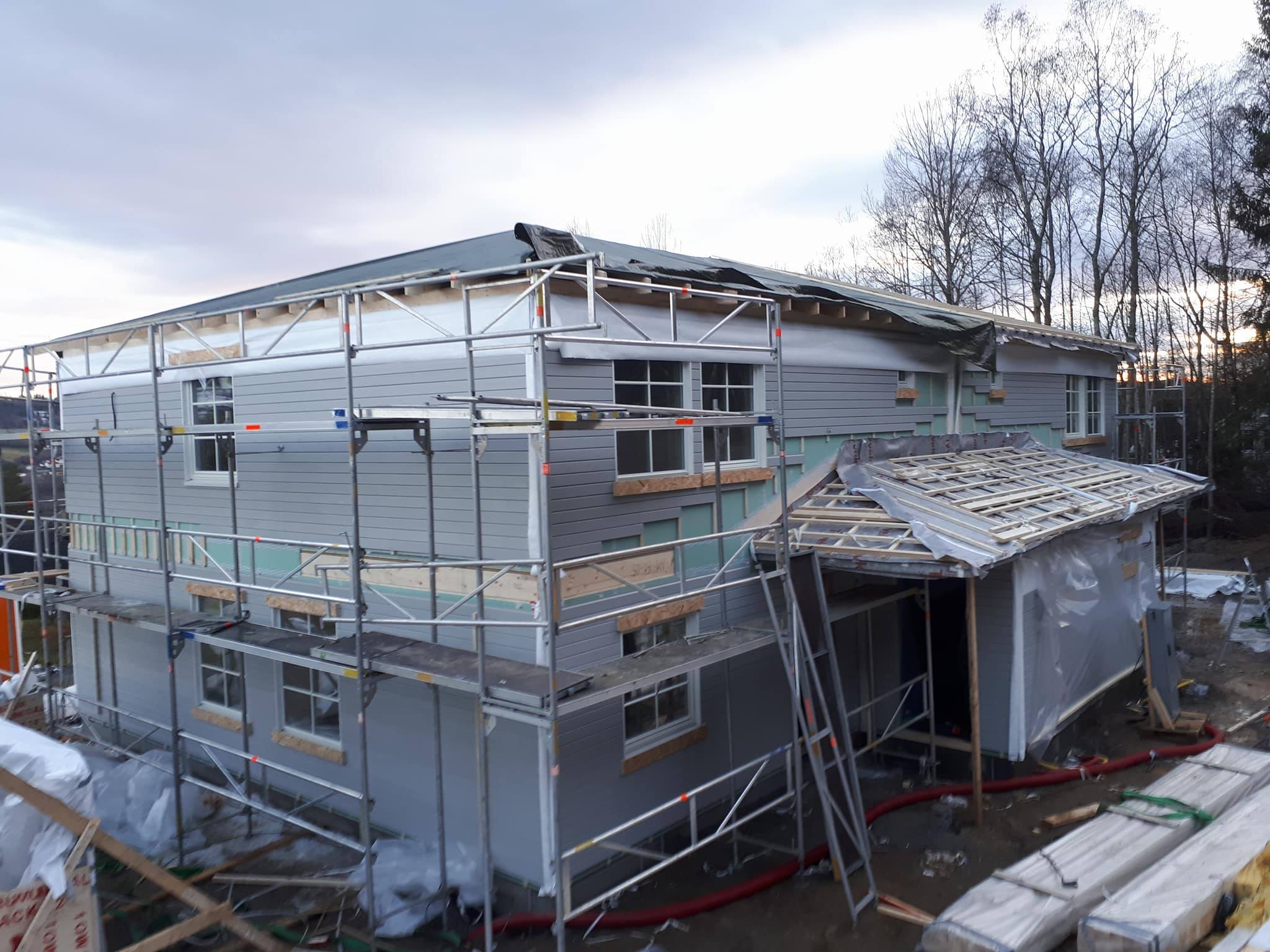 The third active project is a cabin, located in the beautifu ski resort Trysil. The progress on building site was noticable day by day. The weather conditions for work were unpleasant – temperature stays below 0 and some days it was snowing.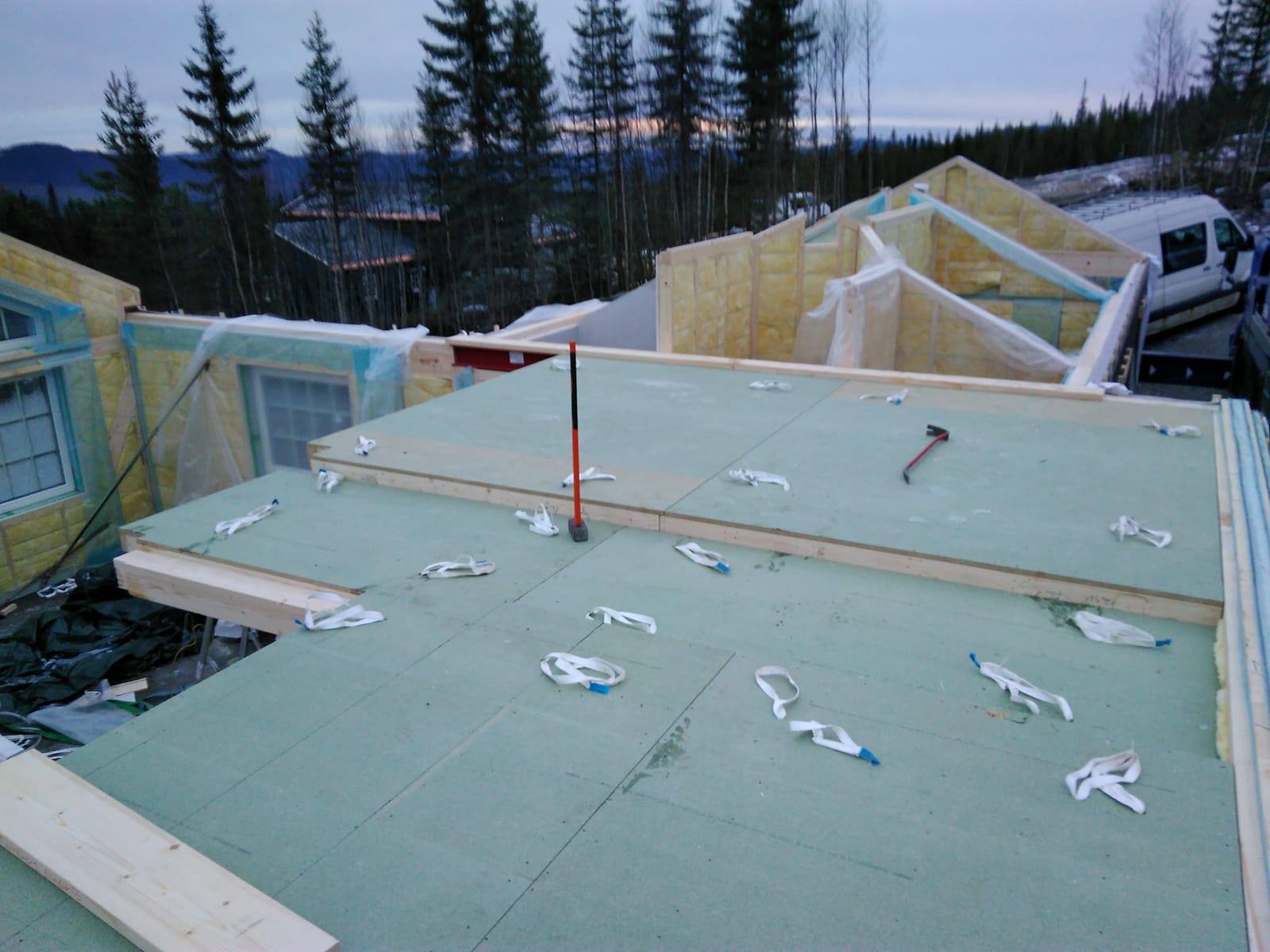 Nevertheless, assembly was done quite fast and this week we will finish works from our side.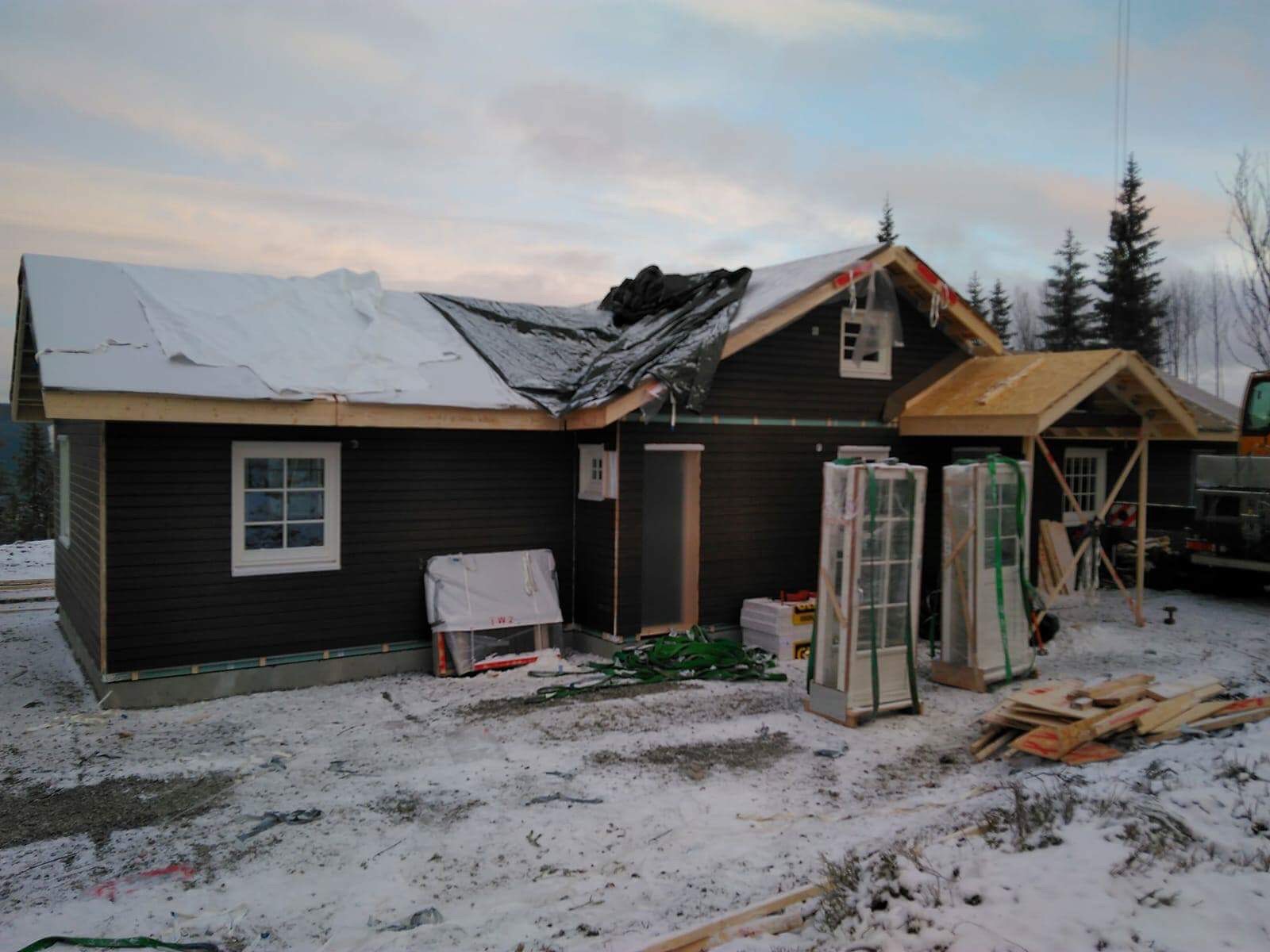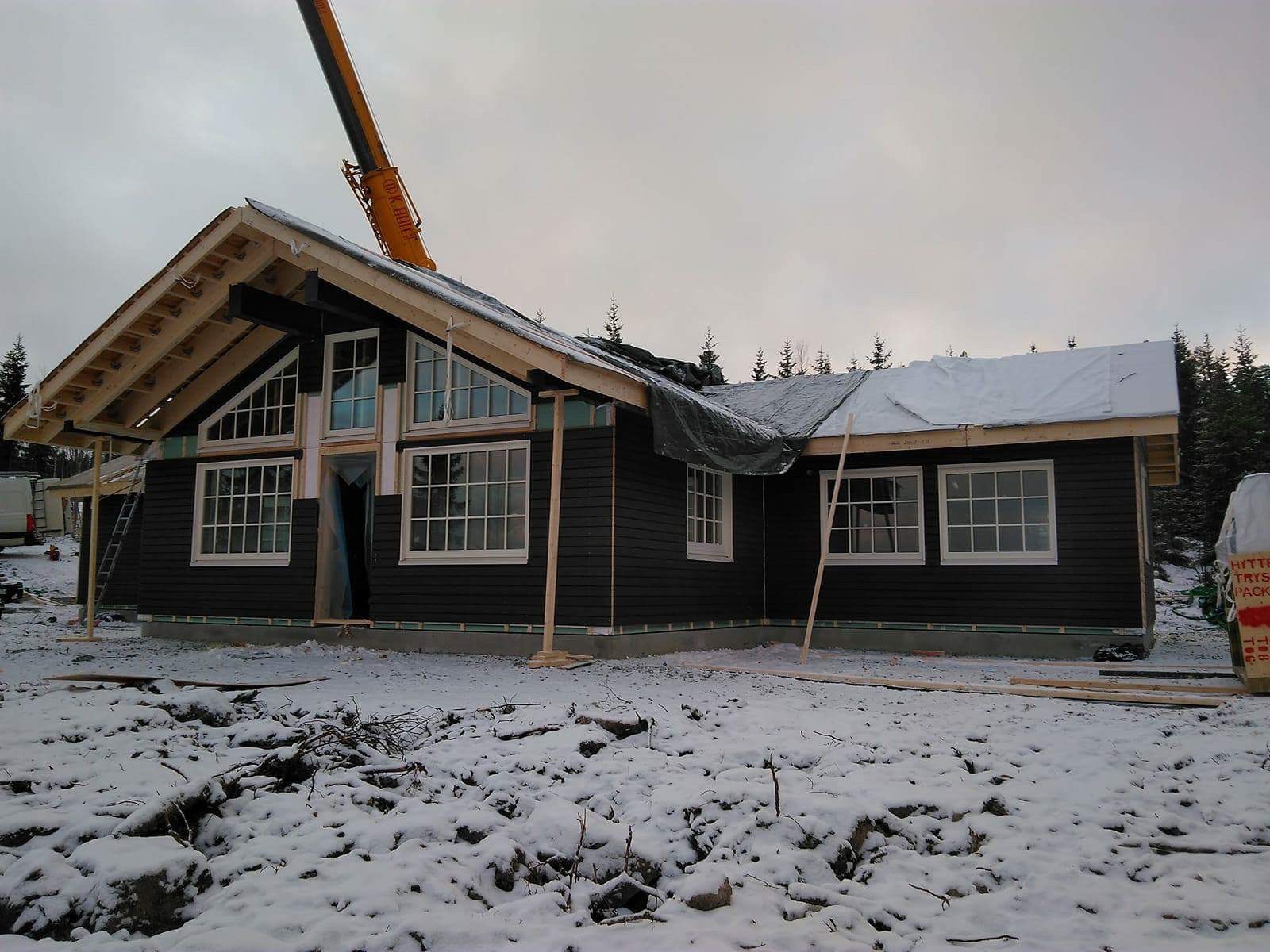 Looking forward to see the final result of each project!
Back