Elements
Husvik prefabricated timber-frame modular elements are forcing change to the engineering, construction and building industry. Modular/prefabricated construction elements are the advantage for construction managers, general managers, trade contractors, architects, owners, and developers. Prefabricated construction reduces the number of workers required on-site, speeds up construction and reduces costs, improves quality because the indoor environment is more controlled.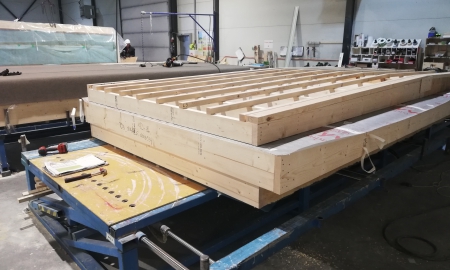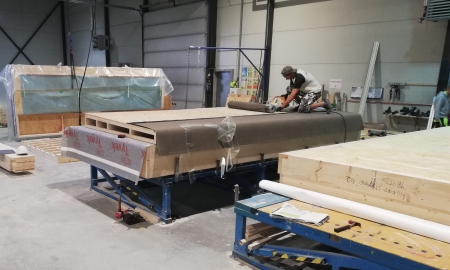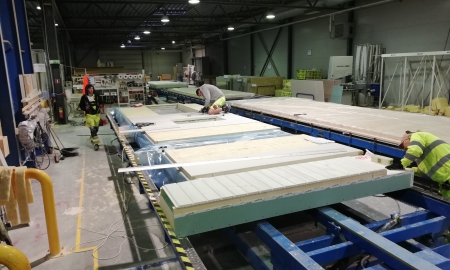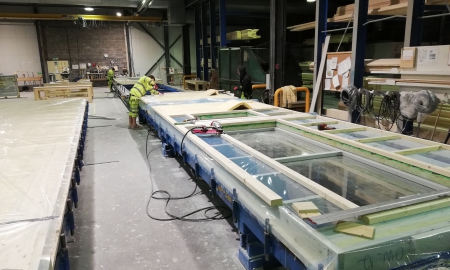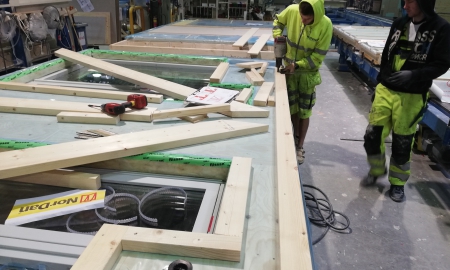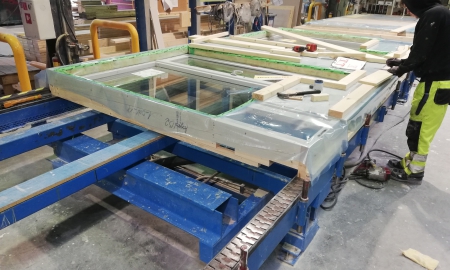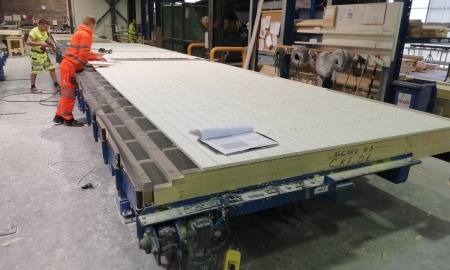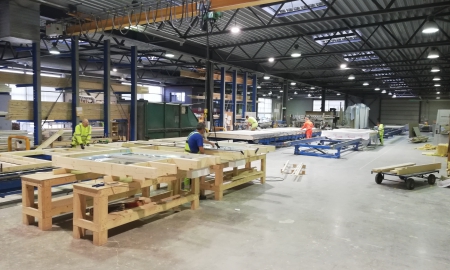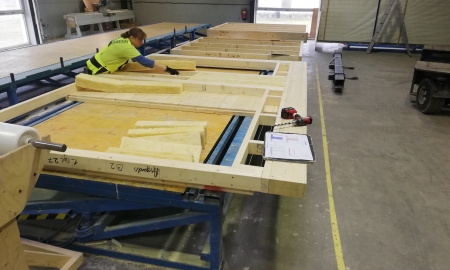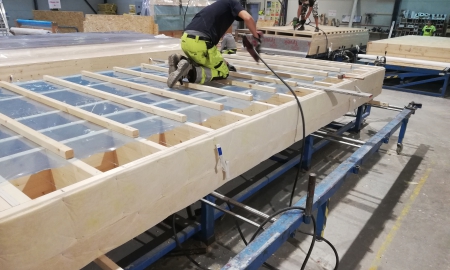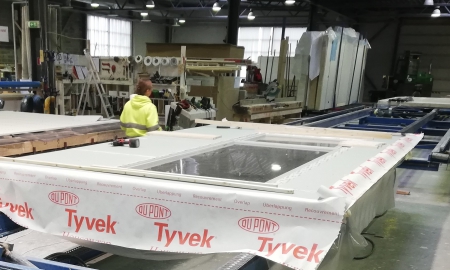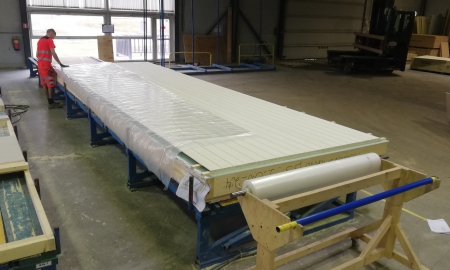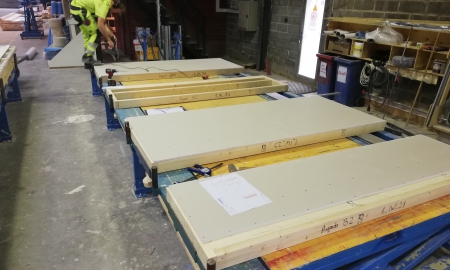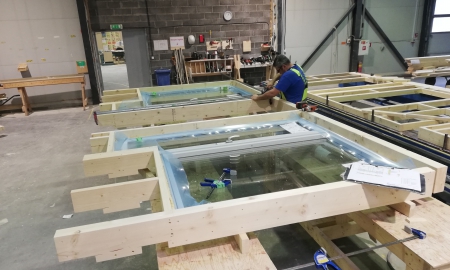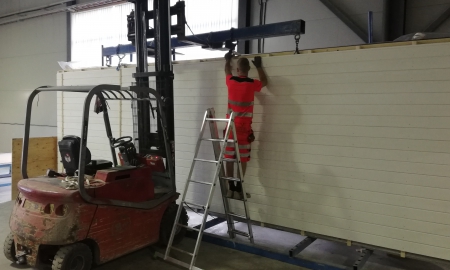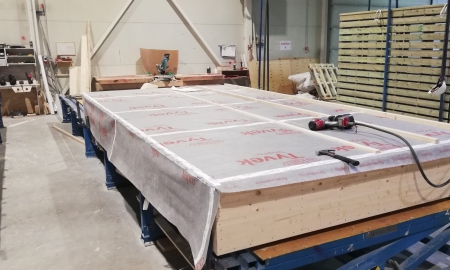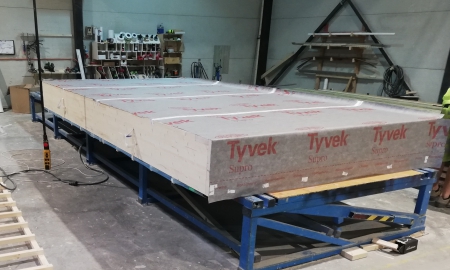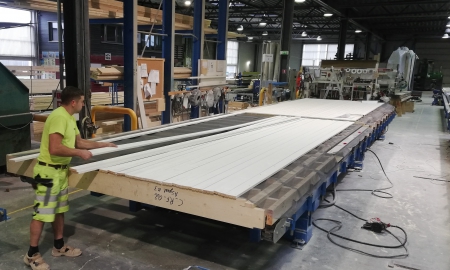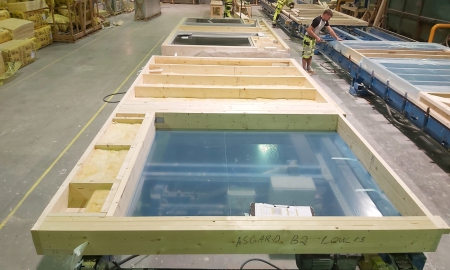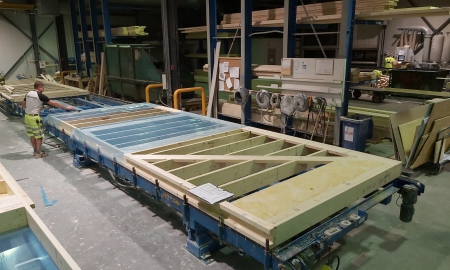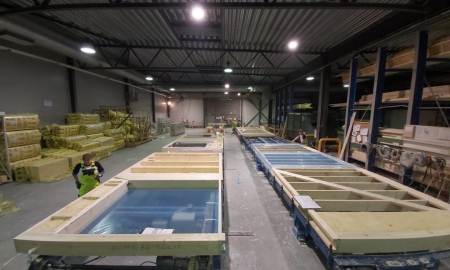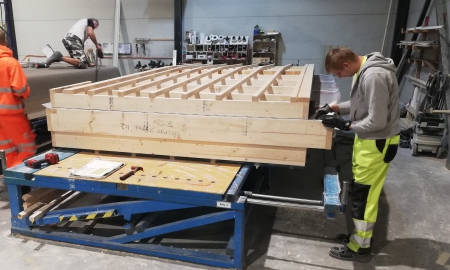 Infills
Timber prefabricated infill wall elements become common solutions together with load-bearing frames. This type of element is excellent thermal insulation which is increasingly stringent requirements for energy-efficient buildings. The prefabricated infill wall element system speeds up assembling on-site.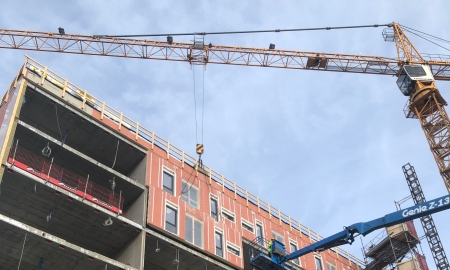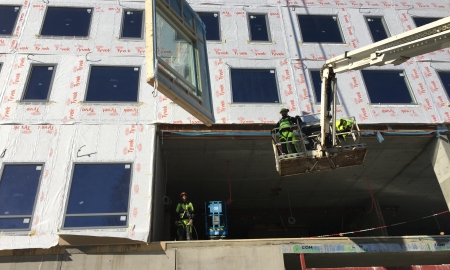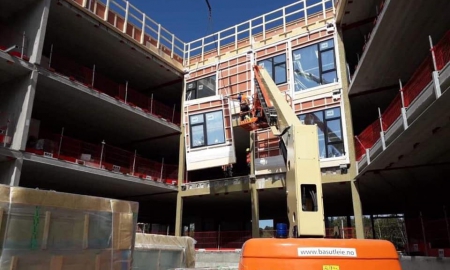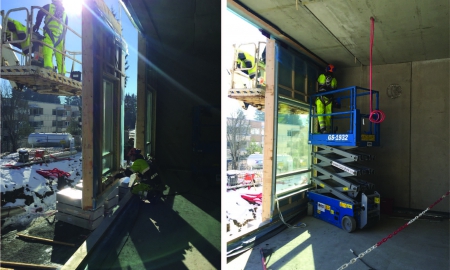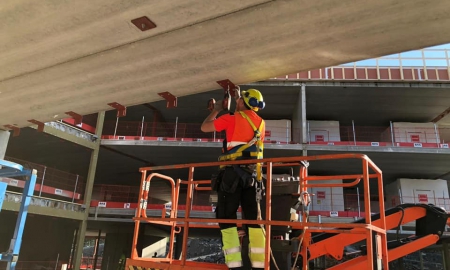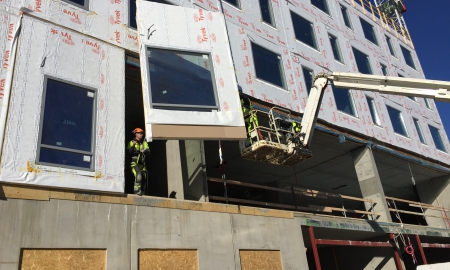 Pre-Cut
Husvik keeps moving forward, Hundegger Speed Cut Machine SC3 ready for any Pre Cut shape.
The high-performance cutting saw- fast, precise, and flexible. Tasks such as cutting simple timber elements quickly and precisely – without measurement, without marking, without setup, and piece by piece production. As options milling and drilling operations are possible. Exactly what the SC-3 has been developed for. The heart of the machine is the flexible saw unit that can make cuts at any angle and inclination. Making difficult and dangerous jobs possible.