Villa Ekerød
8. august 2022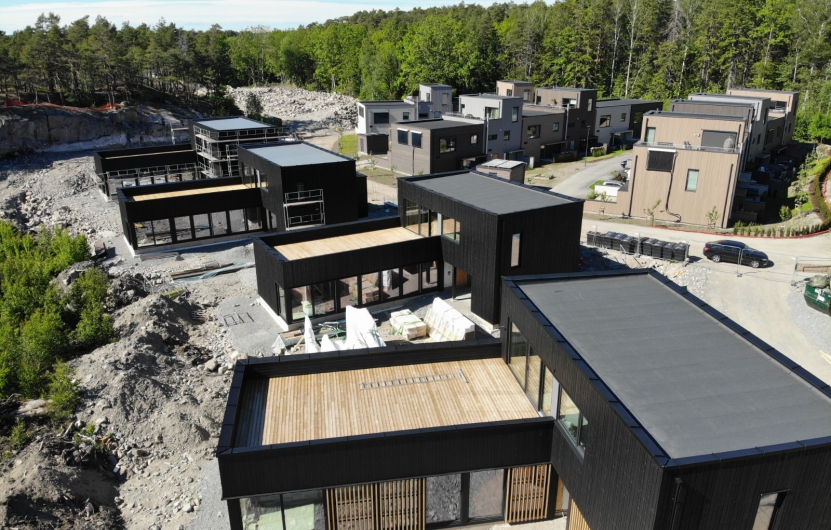 On the end of February of 2022 we have started assembling of 6 beautiful private houses near the Ekerød project, and now all of them are standing in place! Good quality pre-fabricated elements and precise preparation works gave ability to set all the elements on place within a week for each house.
These spacious houses have lots of living area and there's space for rental apartment. Each house is equipped with two terraces to give the access to sunlight both on the morning and evening. Unique siberian larch decks are giving a "cherry on top" to the architectural looks on those houses!
All the interior works are being done quite actively, so first houses will be handed to customers soon!
Back