The Lodge Trysil assembling
18. july 2018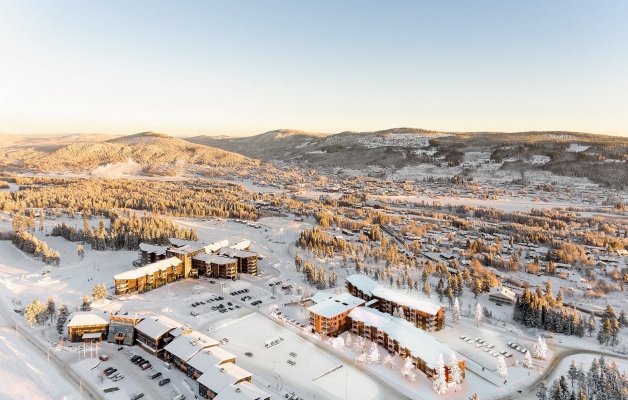 (picture source: facebook.com/thelodgetrysil)
At the last years end, we had signed contract with PEAB Norge for delivery of facade elements of the first house of the Lodge Trysil project.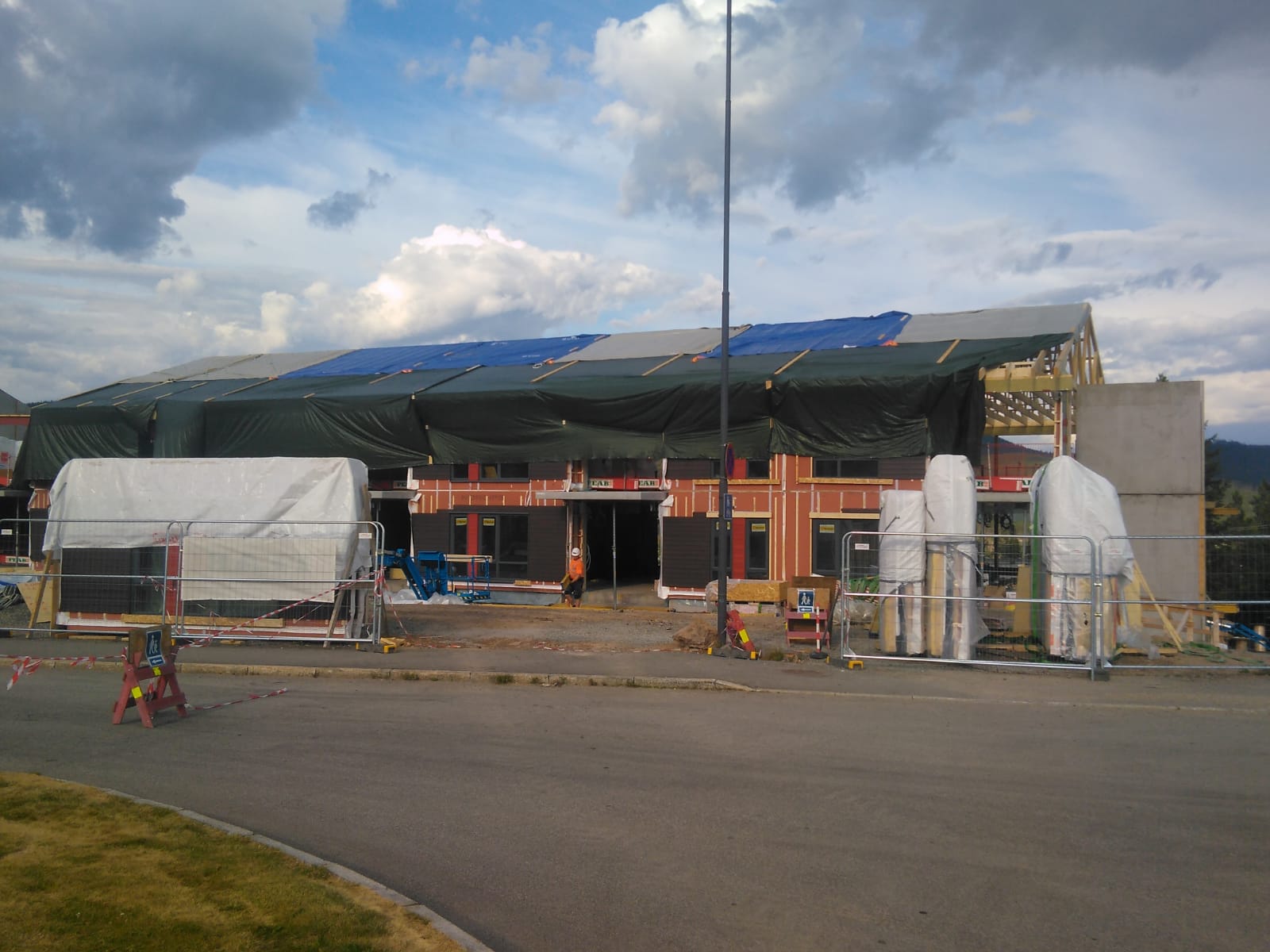 For the past months we had been actively working on the project, to construct and produce more than 2000m2 of climate wall elements. Production started from 14th of May and last elements were produced past week.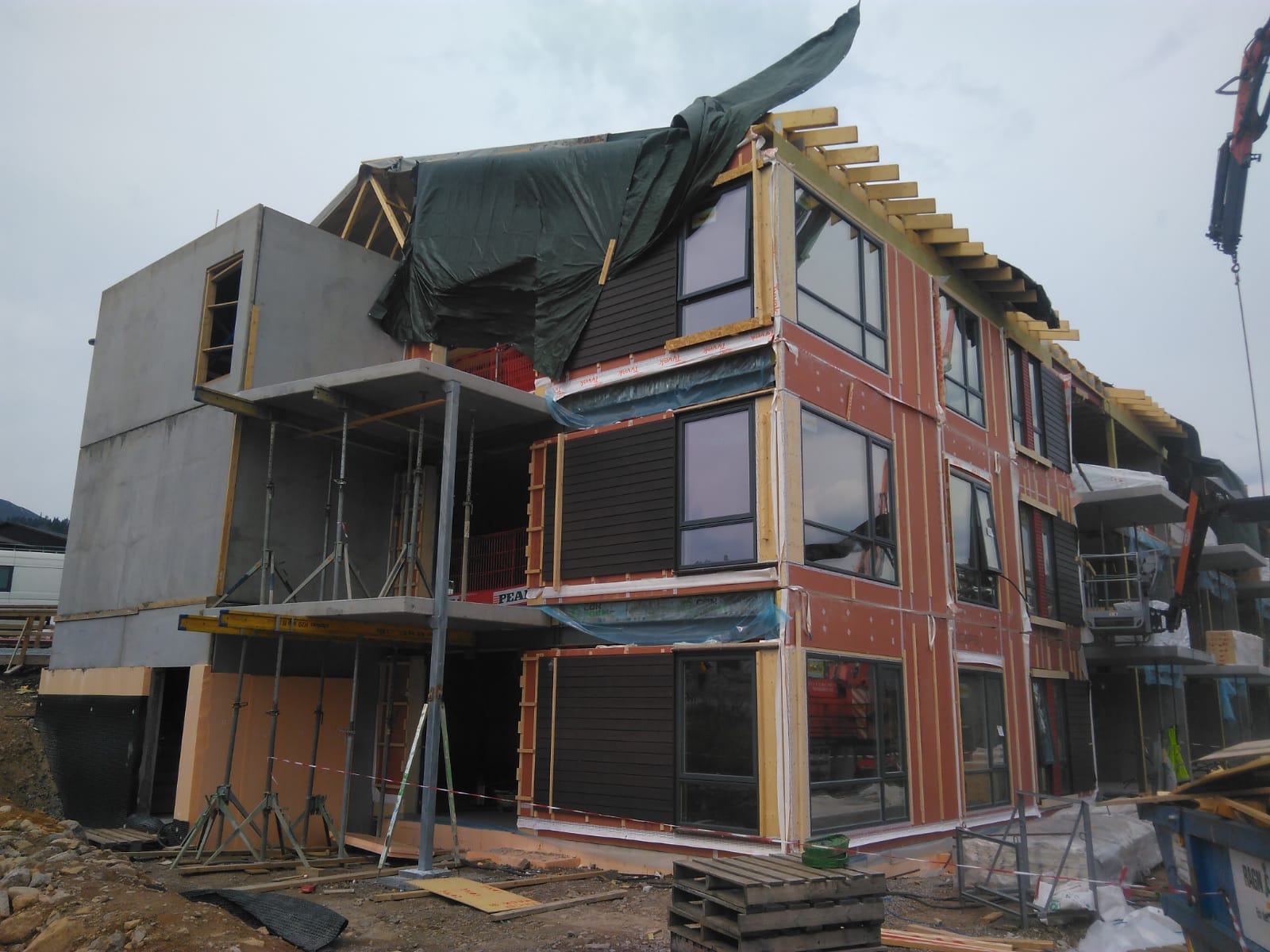 Building site is located in beautiful Trysil area which is the largest ski resort center in Norway. Now, the assembly of elements is being done by our team, under PEAB supervision.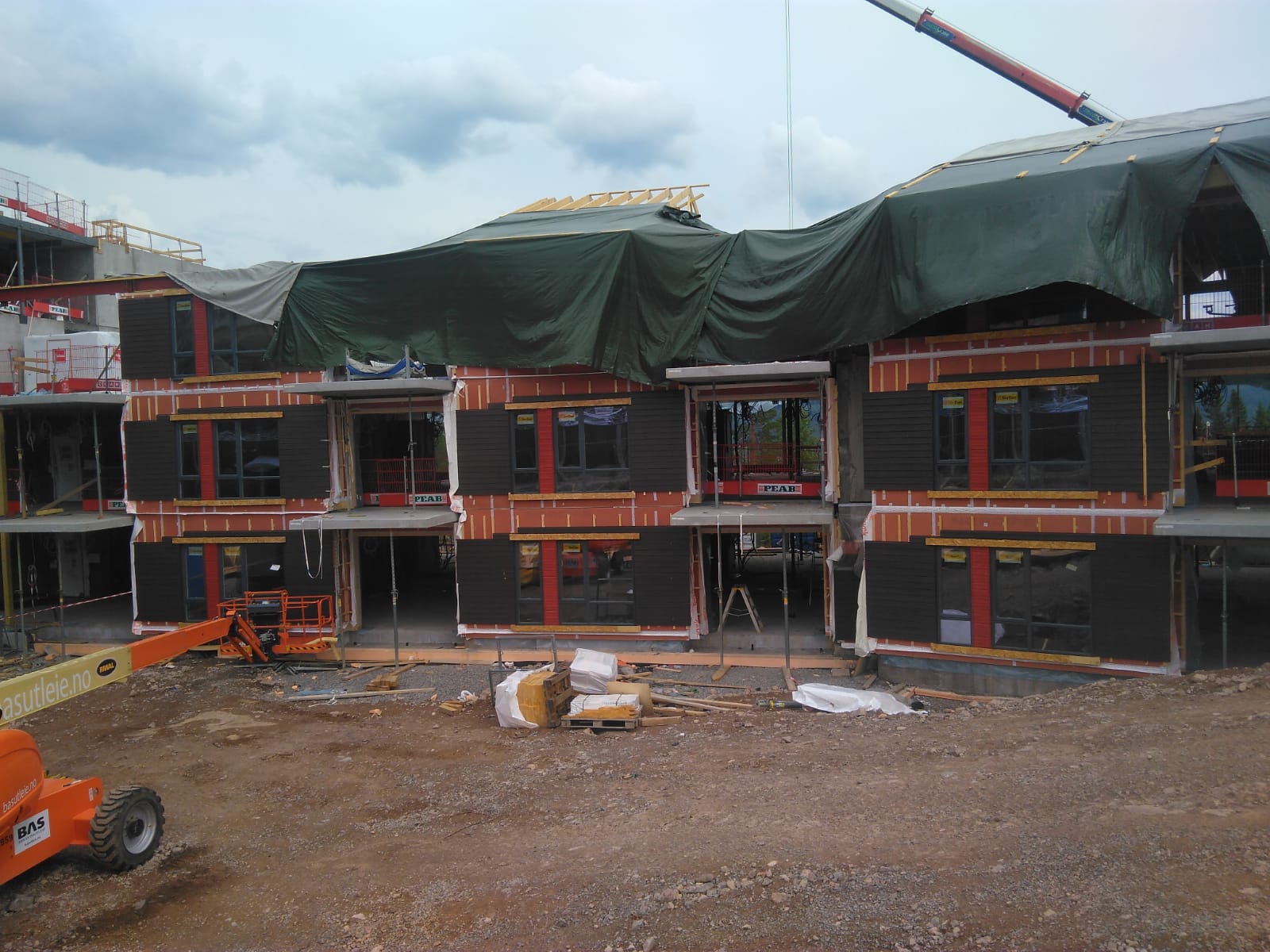 On beginning of July, our team started the assembly process by installing steel angles and steering sills in place. Last week, the first climate wall elements got set up in place and soon the element assembly on the first block should be completed.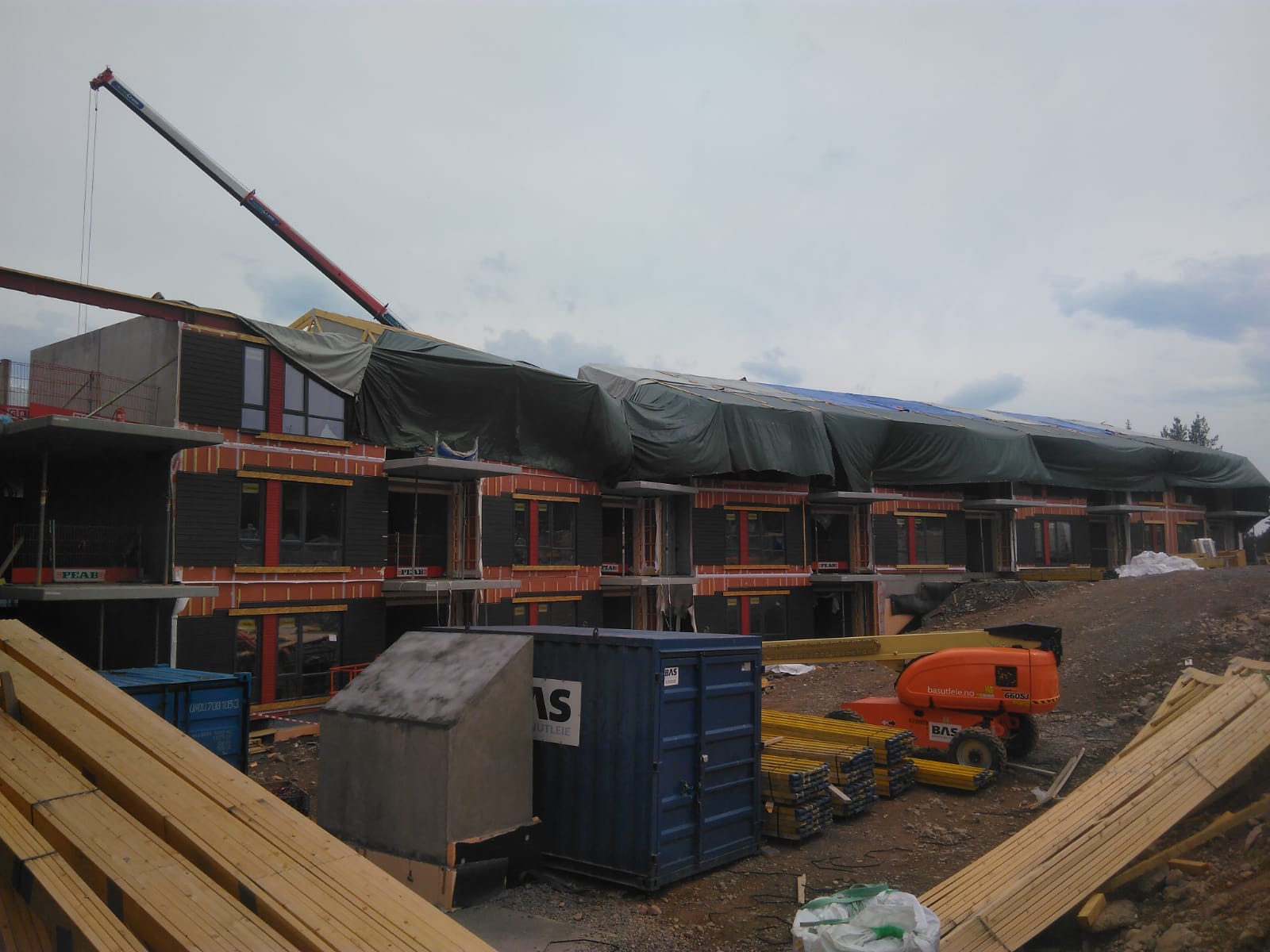 Back