Single houses in january
26. january 2018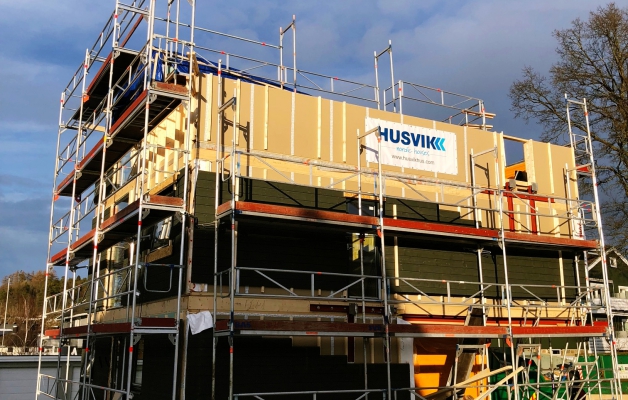 Olav Trygvasonsgate
As reported previously, project in Tønsberg centre is now being assembled by the customer. Now the first house of three total houses is fully assembled, and the second house had just been started. Meanwhile external and internal finishing works for the first house are in full process as well.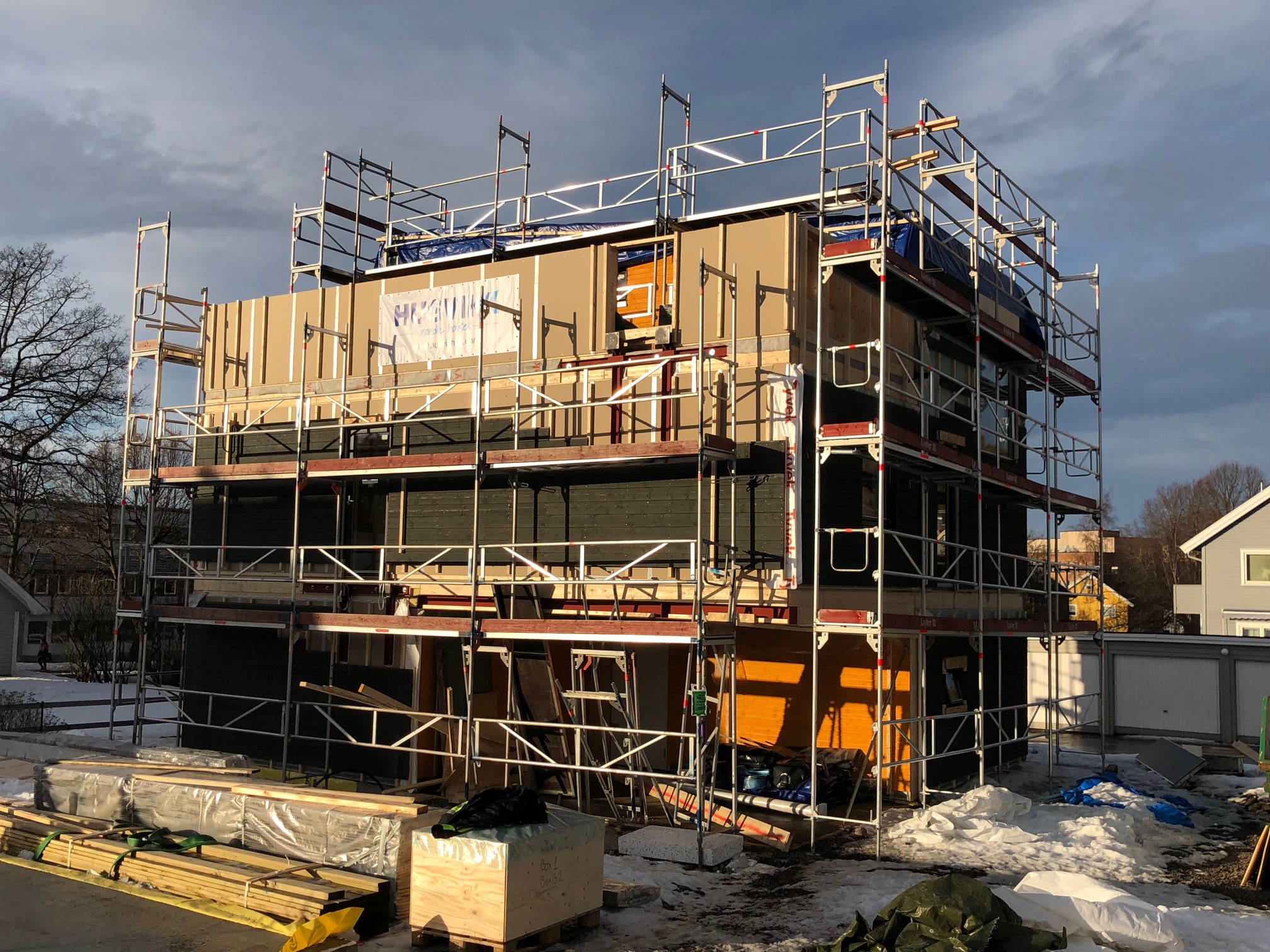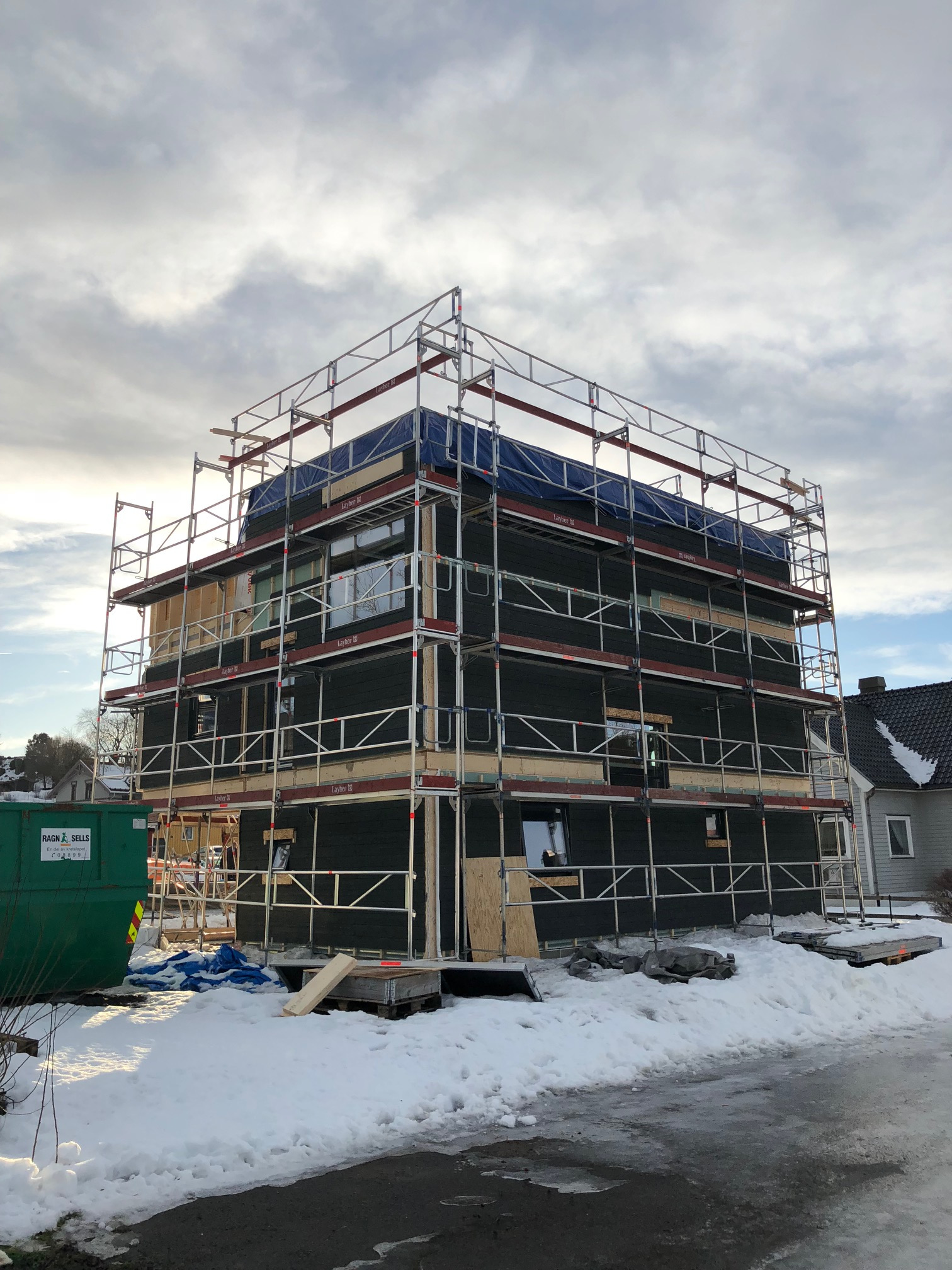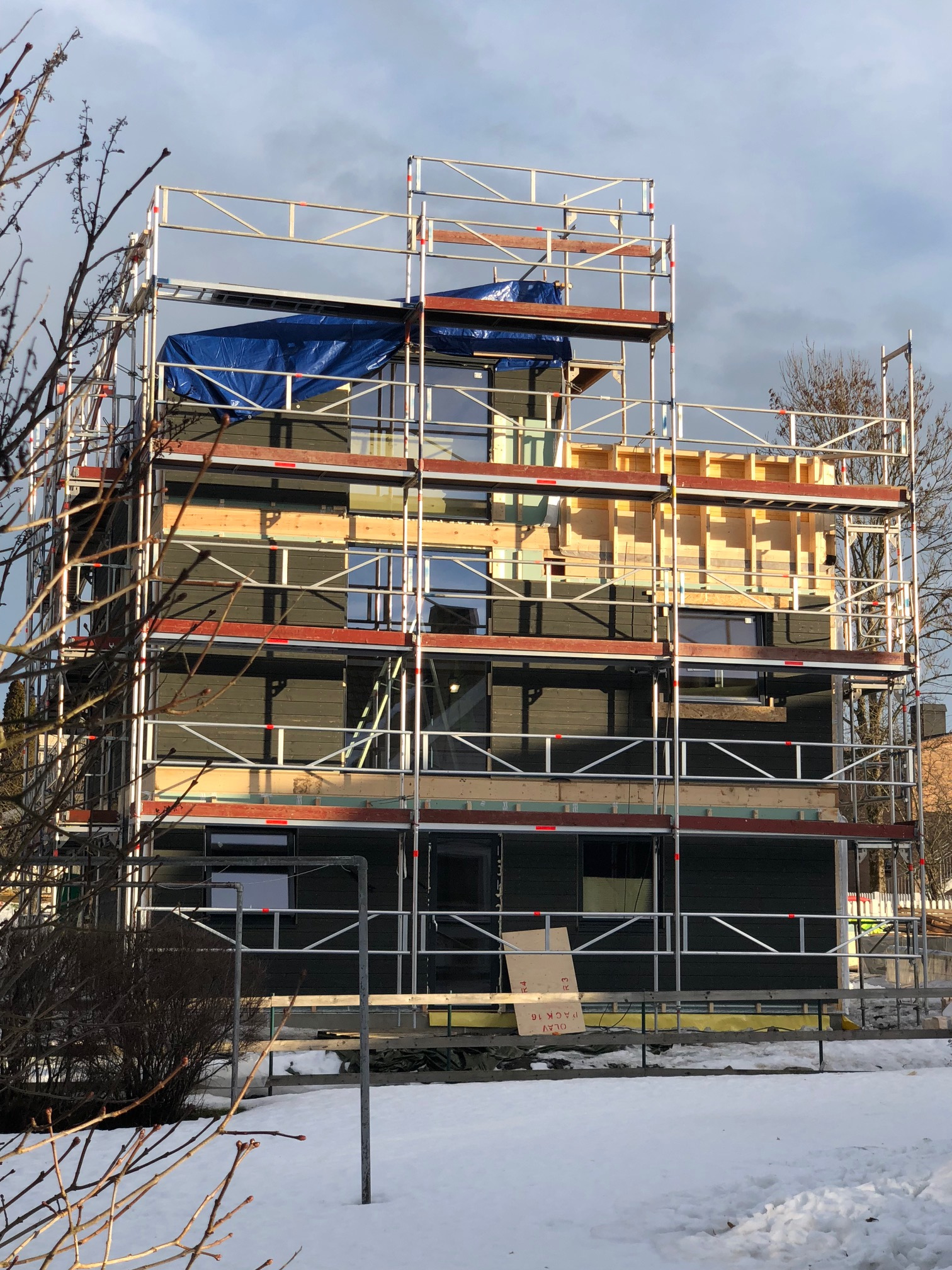 Here is the oportunity for You to buy the house of Your dreams: www.finn.no/109114932
Furustubben 11
On the end of December we started production of Furustubben 11 project. Shorlty after New Years eve celebration, the pre-fabricated elements were ready for delivery.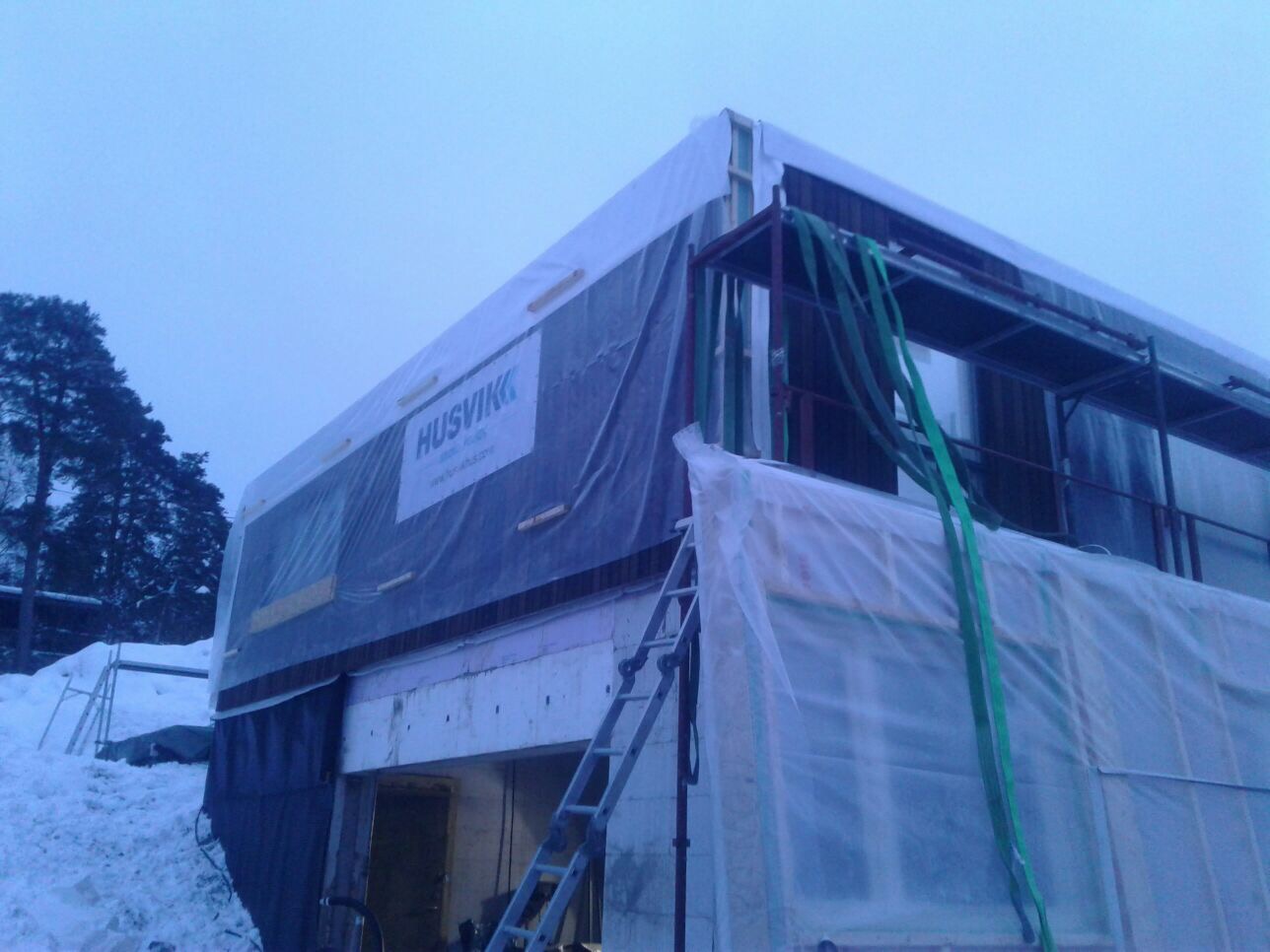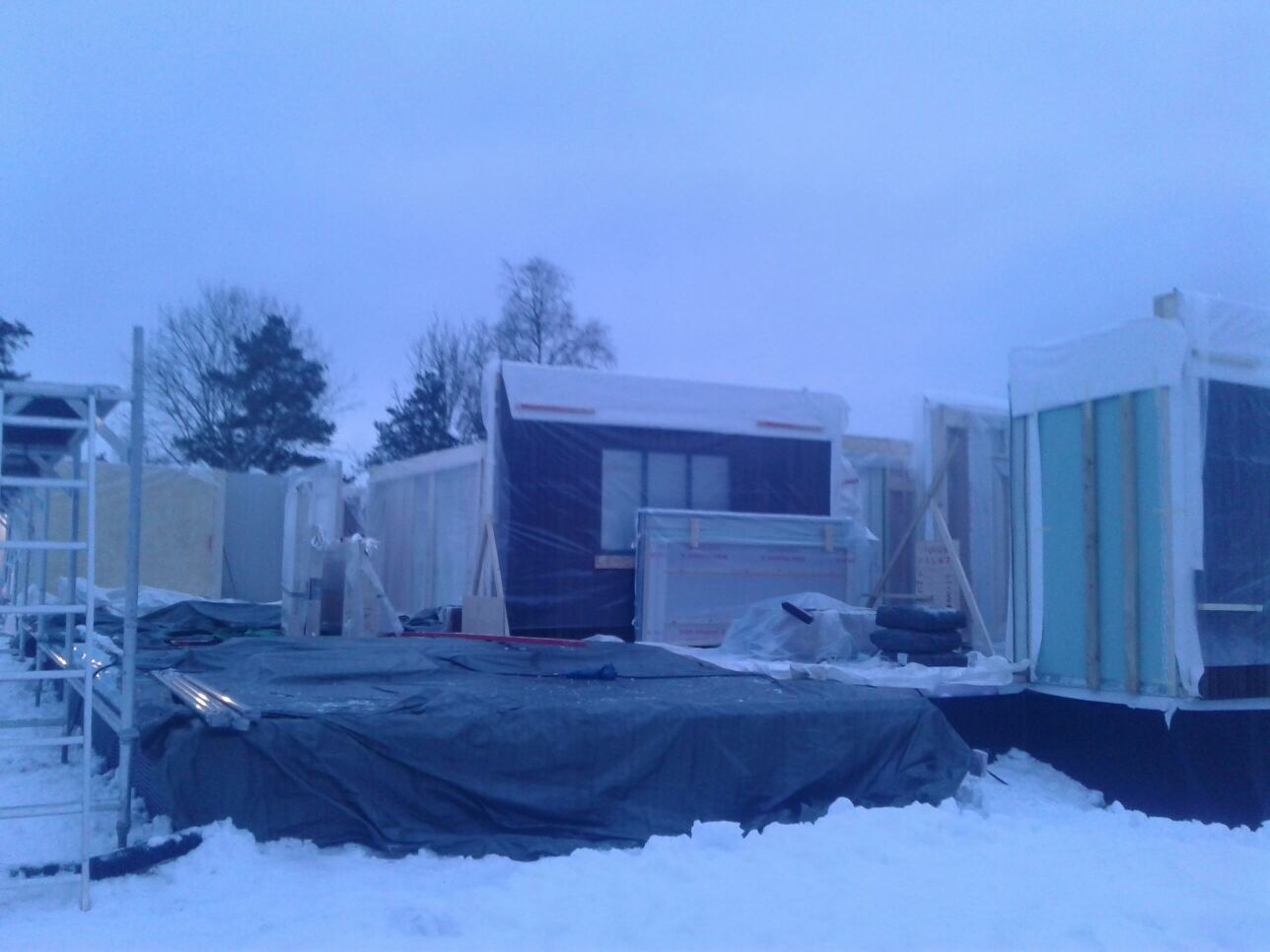 Within a week this unique one-storey house was fully erected. A lot of time was consumed for cleaning constructions from the snow, that had covered the area in tremendous amounts.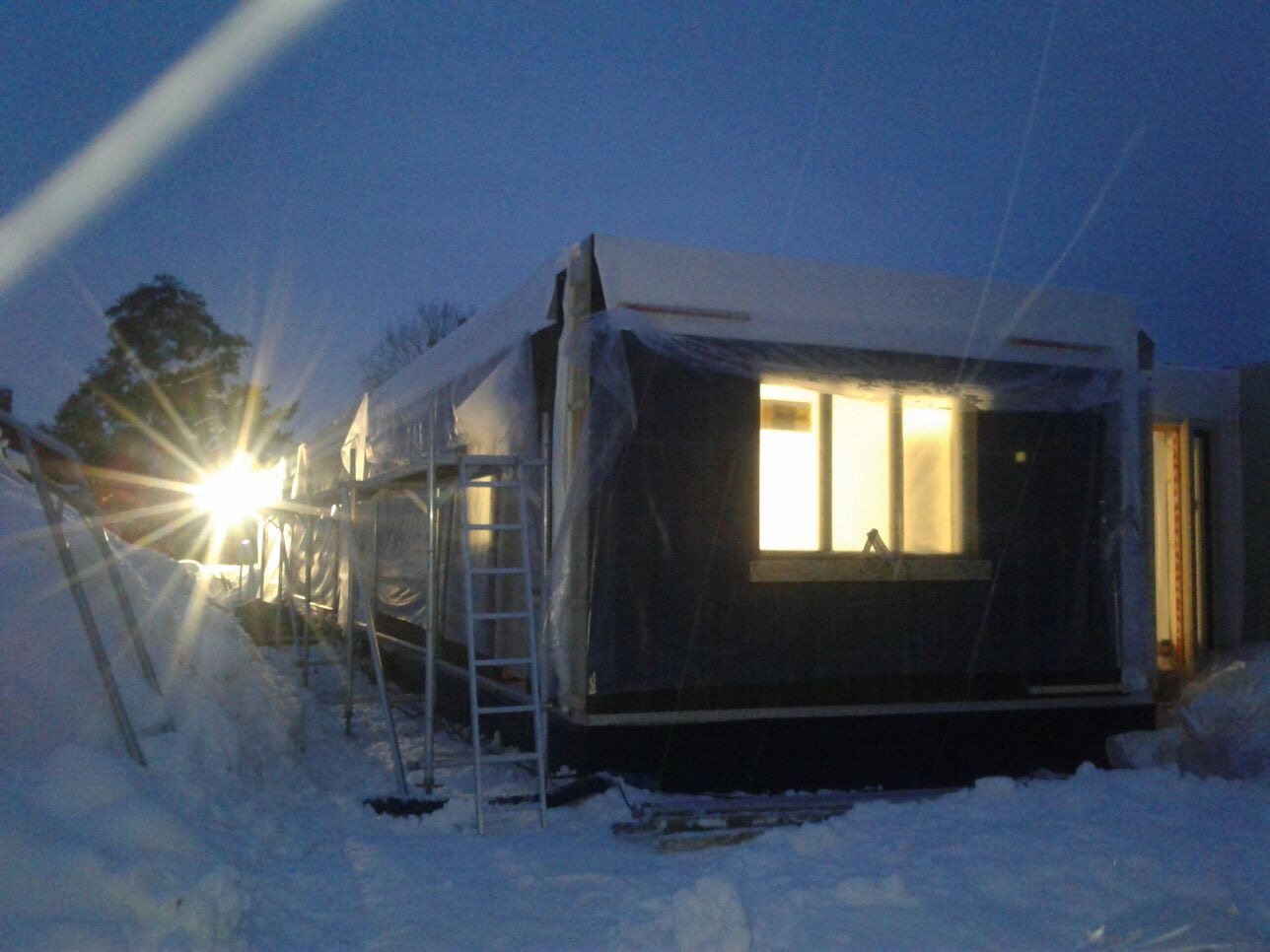 More Royal wooden weatherboarding and aquapanel for plastering were used for external finishing of this project. Tomorrow moring our guys will leave the buildings site, as the sealing of elements is done. The rest of the finishing works will be managet by the customer.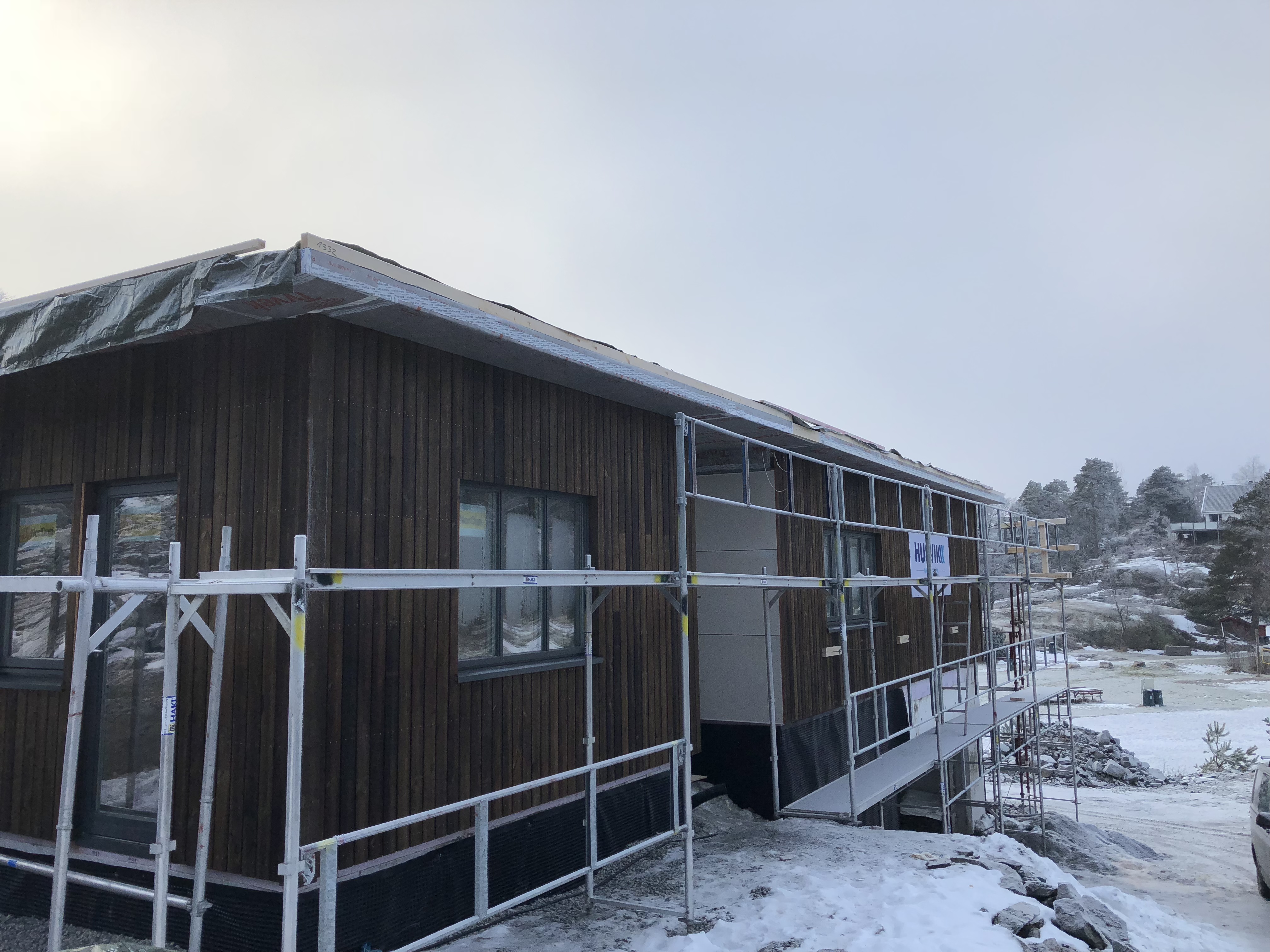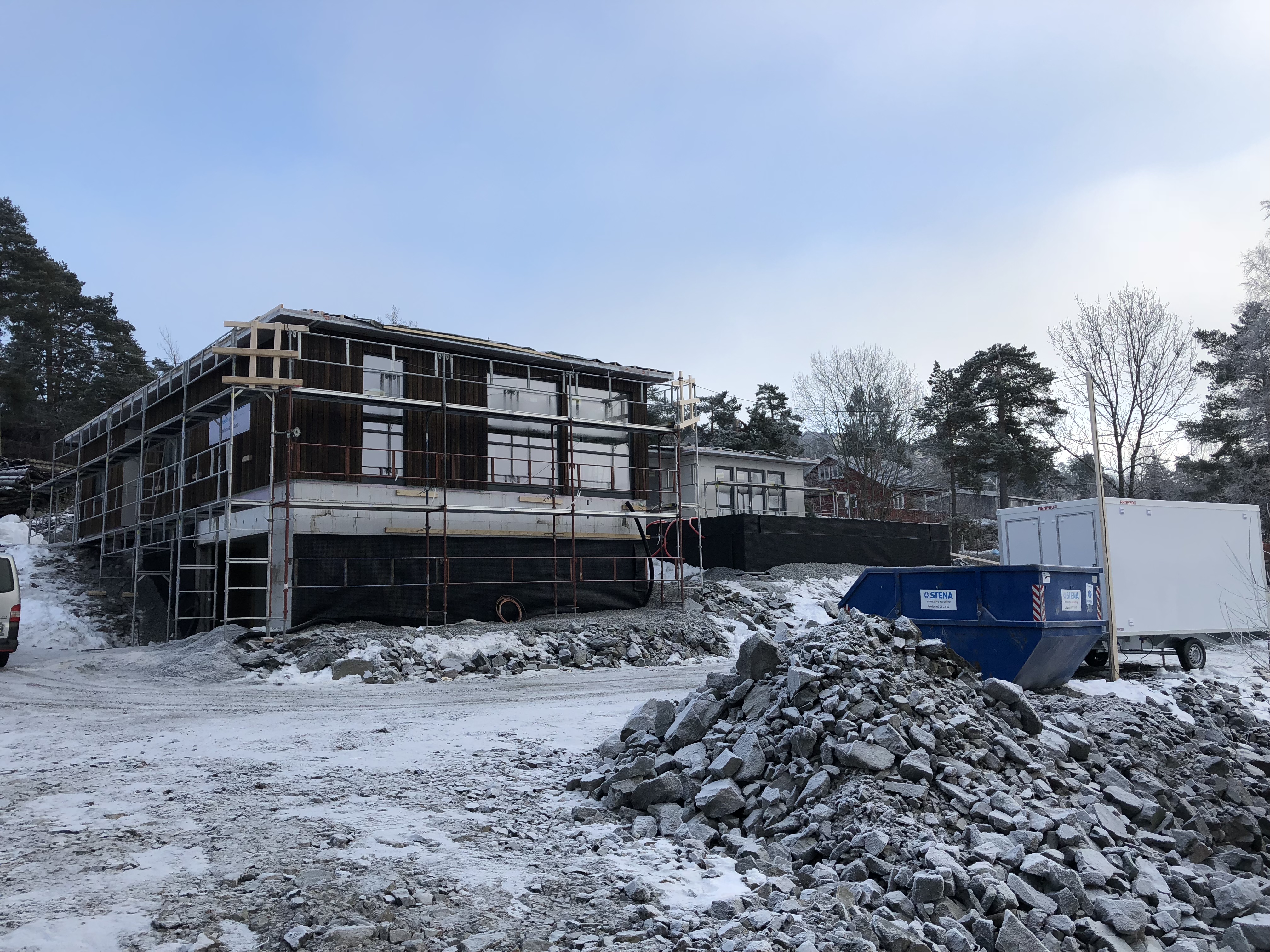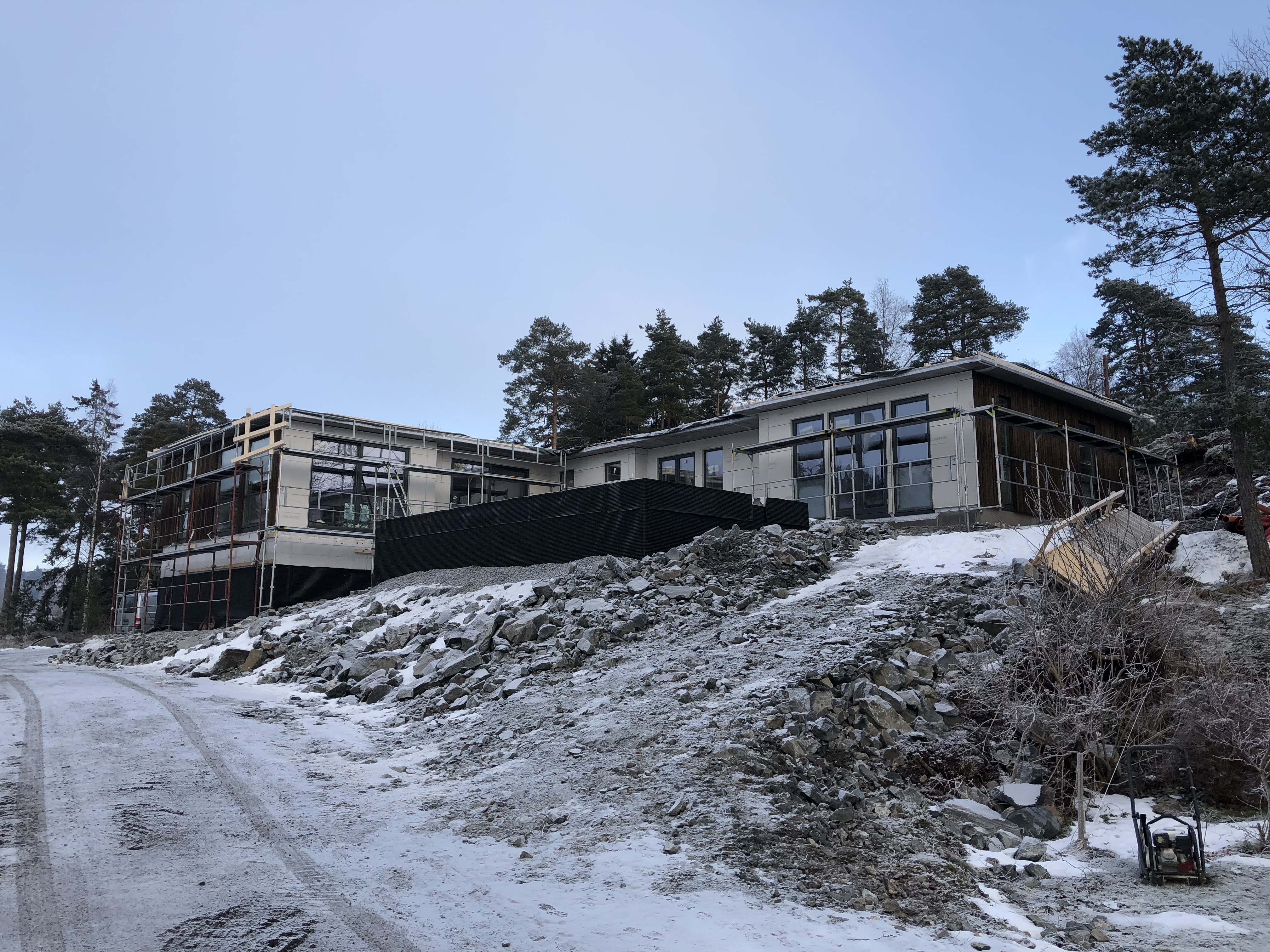 Back