Signed contract for project Lindelia
12. october 2018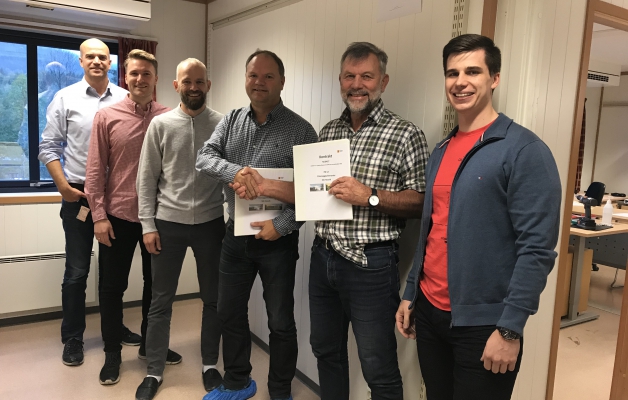 Husvik is proud to announce that we have signed a contract with Backe Stor Oslo for designing, manufacturing and installing of climate wall elements in project Lindelia. It is an important project for us, as ca.6200 sqm of elements are going to be on production line. The designing process is started already, and it it scheduled to deliver climate walls starting from February, up till August, 2019.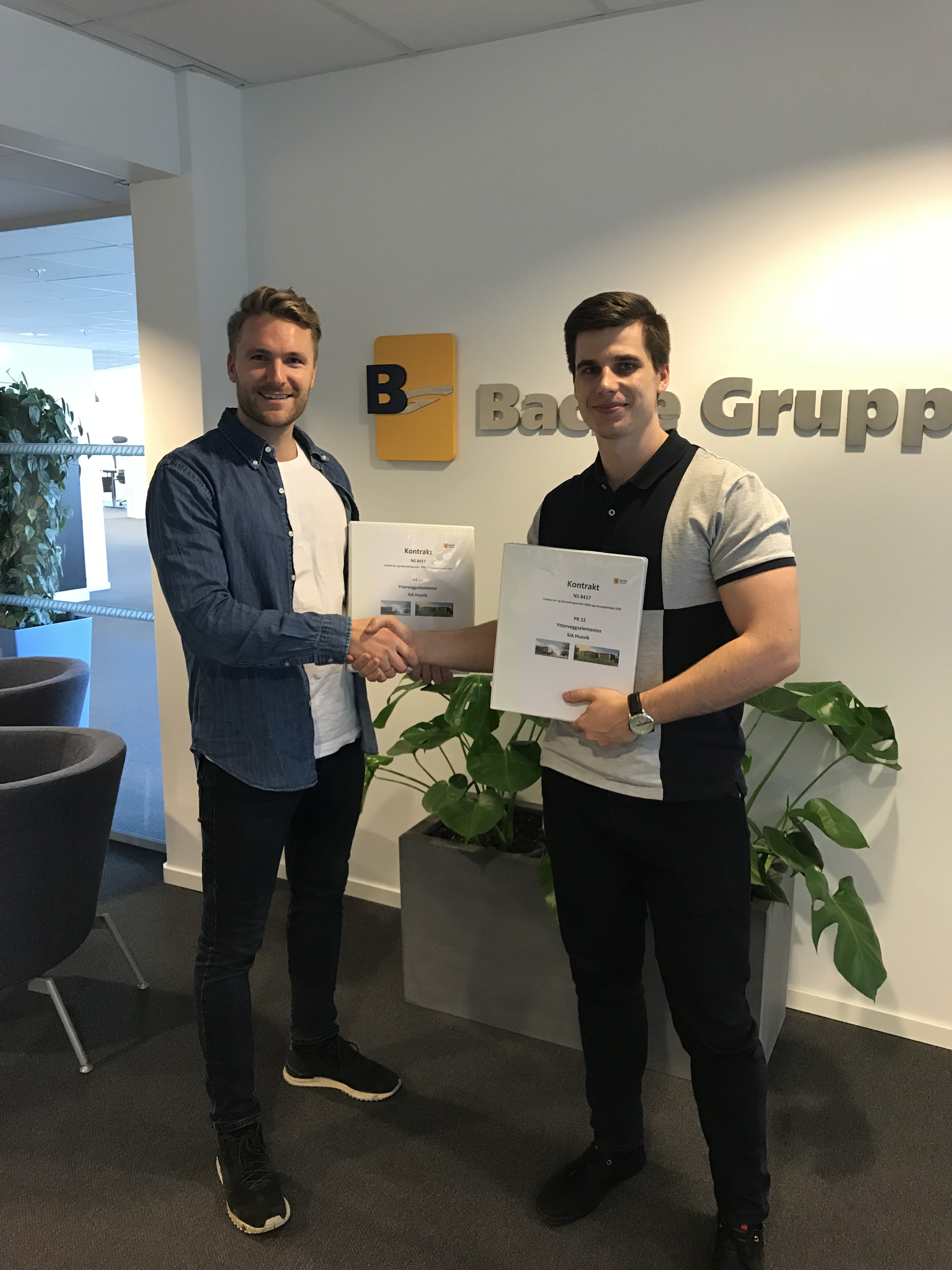 Project managers (from the left): Martin - Backe Stor Oslo, and Kristaps - Husvik
From Husvik's side, the project is led by Kristaps Juška, teamed up with engineers, production and economics. In 2018 Husvik has delivered 3 major in-fill type projects already and we are aiming to be a preferred partner for delivery of climate walls in such projects!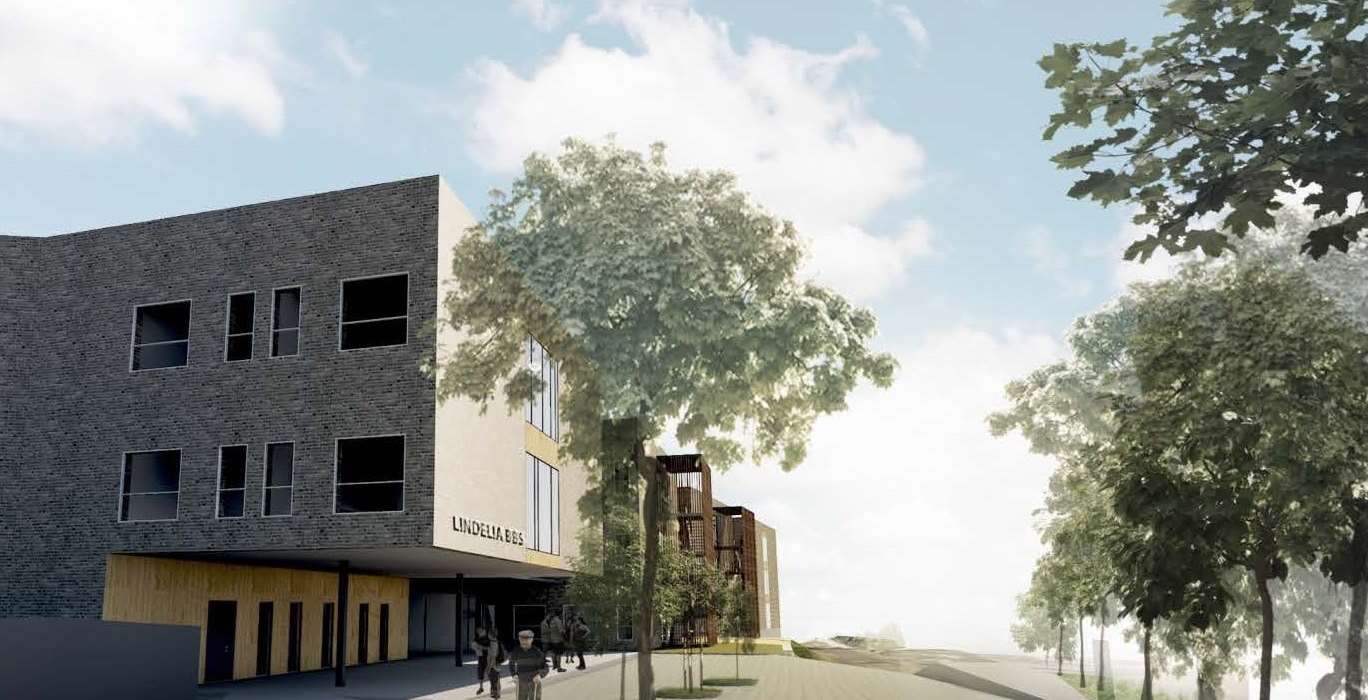 Picture source: baerum.kommune.no/lindelia
Bærum municipality has agreed with Backe Stor Oslo to build a new treatment center. This new center is situated on the hill Lindelia, at Gjettum with a view at the fjord. The first discussions started already in 2017, and it is scheduled to finish the house entirely in the spring of 2020.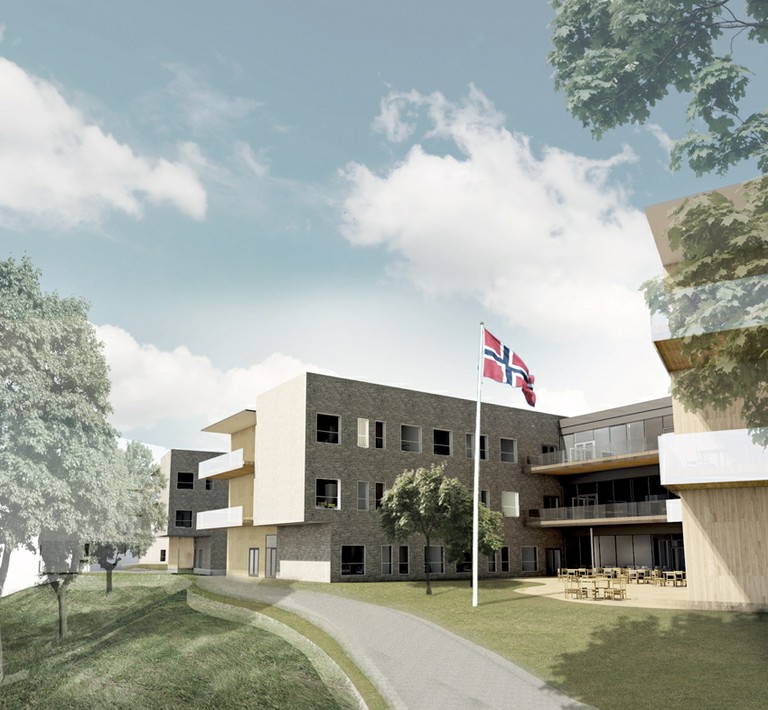 Picture source: byggmesteren.as/sykehjem-baerum
The treatment house will accommodate 131 resident and will contain 12 sheltered homes for mental health and substance abuse treatment. there will be a new house of 15 000 sqm in three floors. On the first floor, two departments will be suited for people with dementia, with direct access to gardens.
The main building of residental area will be built in two floors + basementfloor, and area will contain also 10 homes and 2 training houses.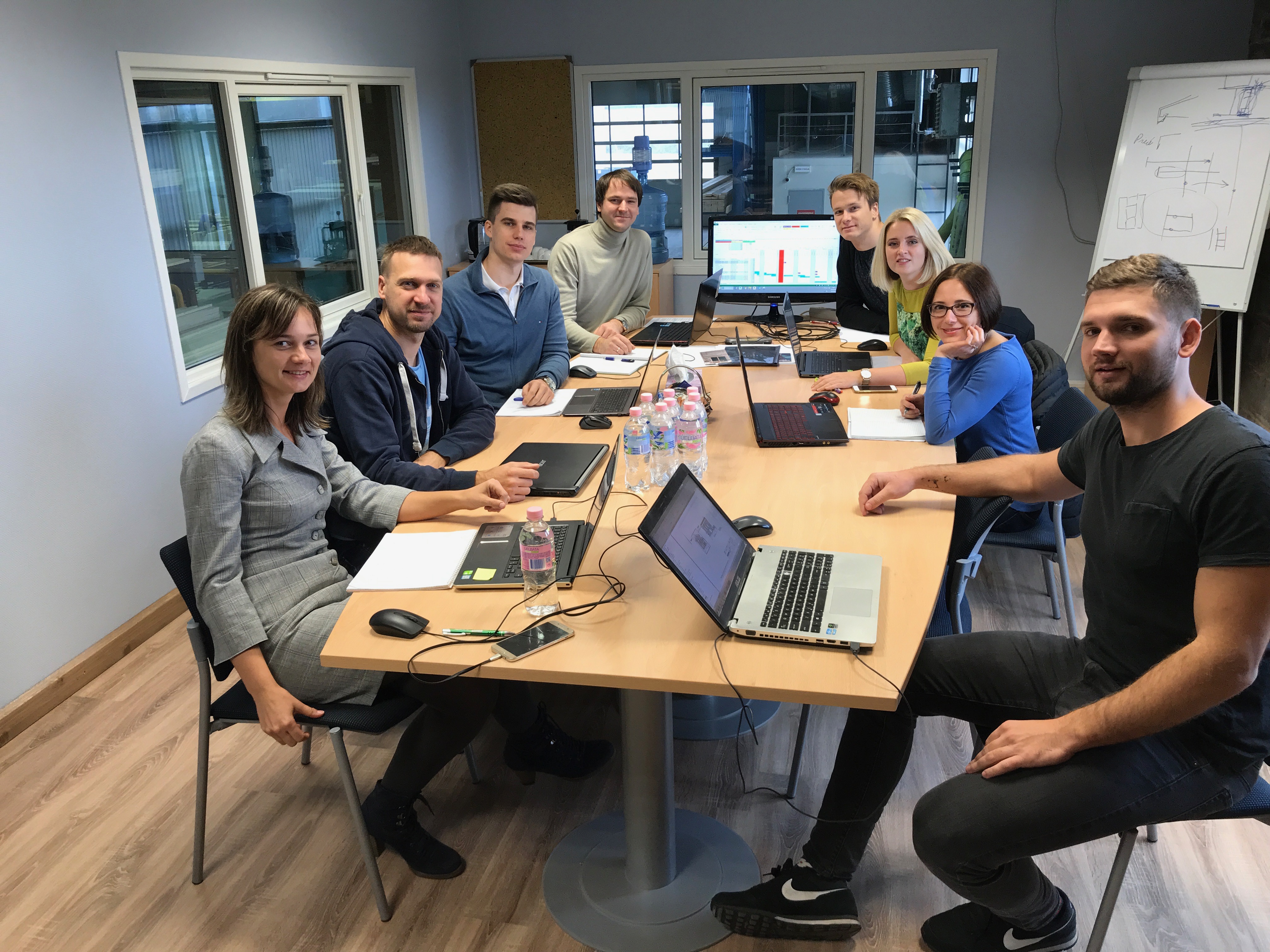 Husvik's management in process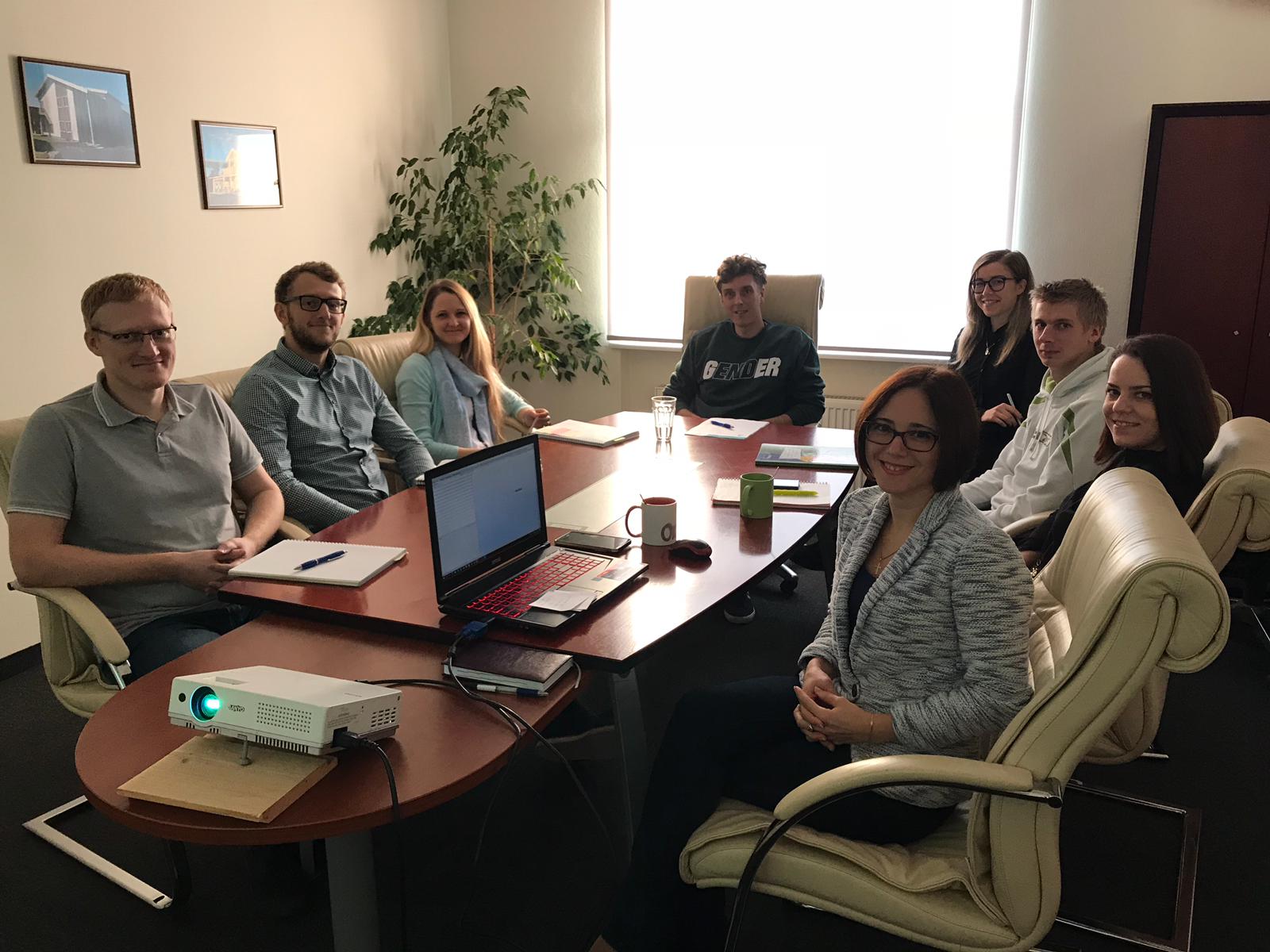 Engineering team discussing details for the project.
Husvik is looking forward to ensure quality cooperation with Backe Stor Oslo!
Back