Lofoten Brettesnes
8. september 2022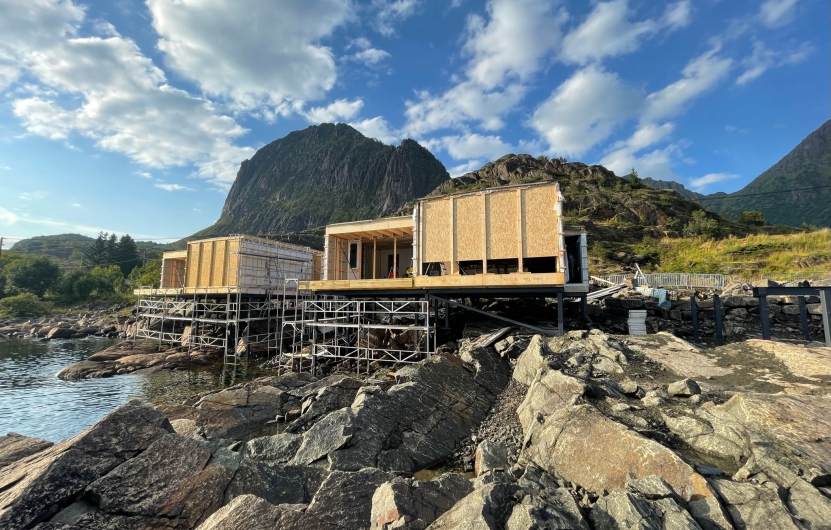 One day it's gloriously sunny, the next few days it can get to be really messy - that's everyday when you work up in the north. It's a wonderful scenery so our guys try to enjoy it whenever possible. During our working period, it was reported about gusts of more than 25m/s! There have been some demanding days with weather and wind, with a focus on safety that we must take into account.
We are starting with the assembly, but it is demanding. Now the first two cabins are already up. Looking at a timetable for October seems tight, so there is a lot that needs to be done in order for us to get all the cabins up, before the winter storm is expected to start.
We really hope that weather will be on our side. Stay tuned to see how the whole project will turn out!
Back