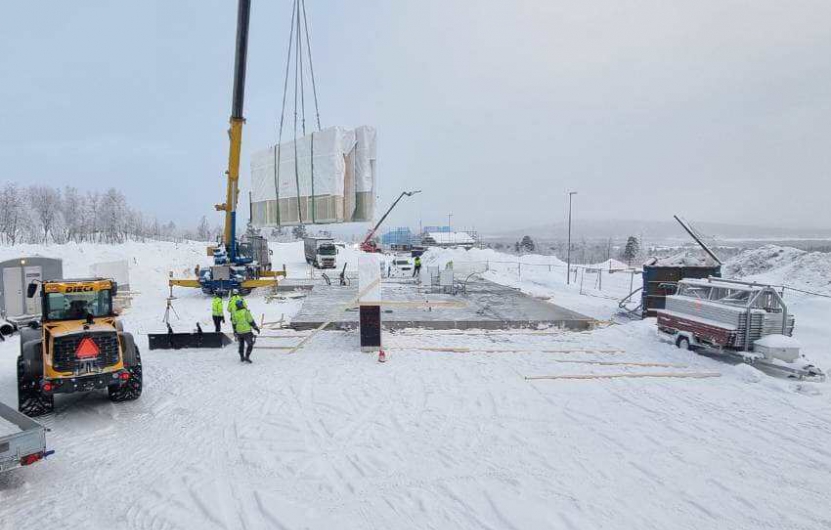 We have recently delivered a four-apartment house Växeln and currently assembly works are underway for the project Annis Grill.
In addition, we are proud that already in November 2022 we will start deliveries of a new village, consisting of 16 row houses and one twin house.
Project Kiruna is a large scale re-construction project that foresees town center to be moved 3 kilometers to the east, thus several buildings to be re-located or re-built.
Back